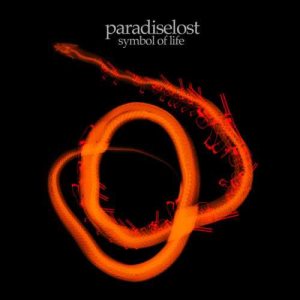 Symbol of Life
Reviews : 0
Comments : 0
Total votes : 0
Rating : -
Have : 0
Want : 0
Added by

Eagles
Last edited by

SludgeLeader
Symbol of Life Information
| | Title | Length | Rating | Votes |
| --- | --- | --- | --- | --- |
| 1. | Isolate | 3:44 | - | 0 |
| 2. | Erased | 3:32 | - | 0 |
| 3. | Two Worlds | 3:29 | - | 0 |
| 4. | Pray Nightfall | 4:11 | - | 0 |
| 5. | Primal | 4:23 | - | 0 |
| 6. | Perfect Mask | 3:46 | - | 0 |
| 7. | Mystify | 3:49 | - | 0 |
| 8. | No Celebration | 3:48 | - | 0 |
| 9. | Self-Obsessed | 3:07 | - | 0 |
| 10. | Symbol of Life | 3:56 | - | 0 |
| 11. | Channel for the Pain | 3:53 | - | 0 |
Nick Holmes

:

Vocals

Gregor Mackintosh

:

Lead Guitar, Keyboards, Programming

Aaron Aedy

:

Rhythm Guitar

Stephen Edmondson

:

Bass

Lee Morris

:

Drums
Guest / session musicians
Joanna Stevens

:

Additional Vocals (tracks 2, 5, 7)

Lee Dorrian

:

Additional Vocals (track 2)

Rhys Fulber

:

Keyboards, Programming

Jamie Muhoberac

:

Additional Keyboards (tracks 1, 2, 4, 11)

Chris Elliott

:

Piano (tracks 8, 10), Strings (tracks 8, 10)

Devin Townsend

:

Additional Vocals (track 3)
Production staff / artist
Ewan Davies

:

Assistant Engineer

Will Bartle

:

Assistant Engineer

Bart

:

Assistant Engineer

Carmen Rizzo

:

Additional Recording

Chris Potter

:

Additional Digital Editing

Kai Blankenberg

:

Mastering

Dirk Rudolph

:

Artwork

Olaf Heine

:

Photography (band, Screens)

Nick Veasey

:

Photography (front)

Greg Reely

:

Recording, Mixing

Nick Holmes

:

Lyrics

Rhys Fulber

:

Producer
Additional notes
Recorded at Chapel Studios, Lincolnshire, during June-July 2002 and Dreamcatcher Recording Studios, Bradford, 2002.
Additional Recording by Carmen Rizzo at Studio 775, Los Angeles.
Mixed at The Green Jacket, Richmond, BC, Canada.
Additional digital editing by Chris Potter.
Mastered by Kai Blankenberg at Skyline Studios, Düsseldorf, Germany.

The digipak edition features two bonus tracks:
12. Xavier (Dead Can Dance cover)
13. Small Town Boy (Bronski Beat's cover)

Music composed by Gregor Mackintosh.

Artwork By [Sleeve Design]: Dirk Rudolph.
Photography [Band, Screens]: Olaf Heine.
Photography [Front]: Nick Veasey.

A music video was made for "Erased".
Paradise Lost Discography