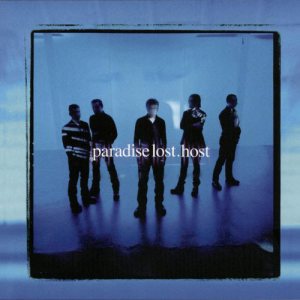 Host
Artist
Type
Studio Full-length
Released

1999-05-21

Genres

Synth-pop

,

Gothic Rock

Labels
EMI Records
Length
53:00
Reviews : 0
Comments : 0
Total votes : 0
Rating : -
Have : 0
Want : 0
Added by

Eagles
Last edited by

SludgeLeader
| | Title | Length | Rating | Votes |
| --- | --- | --- | --- | --- |
| 1. | So Much Is Lost | 4:15 | - | 0 |
| 2. | Nothing Sacred | 4:01 | - | 0 |
| 3. | In All Honesty | 4:02 | - | 0 |
| 4. | Harbour | 4:23 | - | 0 |
| 5. | Ordinary Days | 3:28 | - | 0 |
| 6. | It's Too Late | 4:43 | - | 0 |
| 7. | Permanent Solution | 3:16 | - | 0 |
| 8. | Behind the Grey | 3:13 | - | 0 |
| 9. | Wreck | 4:40 | - | 0 |
| 10. | Made the Same | 3:33 | - | 0 |
| 11. | Deep | 3:59 | - | 0 |
| 12. | Year of Summer | 4:16 | - | 0 |
| 13. | Host | 5:11 | - | 0 |
Nick Holmes

:

Vocals

Gregor Mackintosh

:

Lead Guitar, Keyboards

Aaron Aedy

:

Rhythm Guitar

Stephen Edmondson

:

Bass

Lee Morris

:

Drums
Production staff / artist
Additional notes
The album saw the band moving further away from their previous metal sound to something more akin to a melancholy style of synthpop / gothic rock.

Videos were made for "So Much Is Lost" and "Permanent Solution".

Lead guitar on "Year of Summer" by Aaron Aedy.

Gregor Mackintosh often played keyboards instead of guitar while touring the album. A guest guitarist played his guitar parts.
Paradise Lost Discography