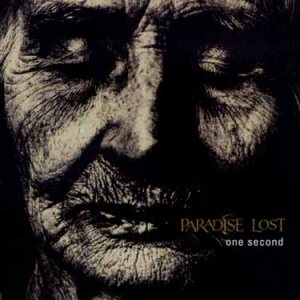 One Second
| | |
| --- | --- |
| Artist | |
| Type | Studio Full-length |
| Released | 1997-07-14 |
| Genres | Gothic Metal |
| Labels | Music for Nations |
| Length | 51:04 |
Reviews : 0
Comments : 0
Total votes : 0
Rating : -
Have : 0
Want : 0
Added by

Eagles
Last edited by

SludgeLeader
| | Title | Length | Rating | Votes |
| --- | --- | --- | --- | --- |
| 1. | One Second | 3:32 | - | 0 |
| 2. | Say Just Words | 4:03 | - | 0 |
| 3. | Lydia | 3:32 | - | 0 |
| 4. | Mercy | 4:25 | - | 0 |
| 5. | Soul Courageous | 3:01 | - | 0 |
| 6. | Another Day | 4:44 | - | 0 |
| 7. | The Sufferer | 4:30 | - | 0 |
| 8. | This Cold Life | 4:21 | - | 0 |
| 9. | Blood of Another | 4:01 | - | 0 |
| 10. | Disappear | 4:29 | - | 0 |
| 11. | Sane | 4:01 | - | 0 |
| 12. | Take Me Down | 6:25 | - | 0 |
Nick Holmes

:

Vocals

Gregor Mackintosh

:

Lead Guitar, Keyboards, Samples, Programming, Backing Vocals

Aaron Aedy

:

Rhythm Guitar

Stephen Edmondson

:

Bass

Lee Morris

:

Drums
Guest / session musicians
Stephan Brisland-Ferner

:

Violin, Strings

Sank

:

Keyboards, Samples, Programming, Vocals (backing)

Sarah Marrion

:

Voice on "Lydia"
Production staff / artist
Susan Andrews

:

Photography

Ross Halfin

:

Photography (cover Photo Concept)

David Tonge

:

Photography (band)

Stefan Glaumann

:

Mixing

Sank

:

Producer, Engineering, Mixing, Mastering
Additional notes
Produced, engineered & mastered for Toytown Productions.
Recorded at Battery Studios (London) & Rocktown Studios (Monmouth, Wales).
Mixed at MVG Studios (Stockholm).
Mastered at The Cutting Room (Stockholm).
Additional vocals recorded at MVG Studios.
Design & layout: Design Ministry.

First album showing the band headed into synthpop / rock territory.

Videos were made for "Say Just Words" and "One Second".

The spoken word voice at the end of "Lydia" belongs to Sarah Marrion, who has contributed vocals to previous Paradise Lost releases.

Re-released in 2008 by Metal Mind Productions in digipack format. Limited to 1000 copies.
Paradise Lost Discography