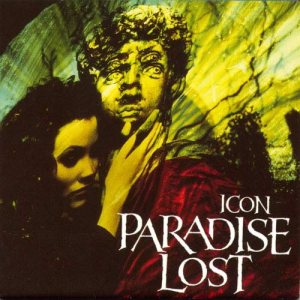 Added by

Eagles
Last edited by

SludgeLeader
| | Title | Length | Rating | Votes |
| --- | --- | --- | --- | --- |
| 1. | Embers Fire | 4:44 | 85 | 1 |
| 2. | Remembrance | 3:26 | 80 | 1 |
| 3. | Forging Sympathy | 4:44 | 70 | 1 |
| 4. | Joys of the Emptiness | 3:29 | 75 | 1 |
| 5. | Dying Freedom | 3:44 | 65 | 1 |
| 6. | Widow | 3:04 | 80 | 1 |
| 7. | Colossal Rains | 4:36 | 70 | 1 |
| 8. | Weeping Words | 3:51 | 70 | 1 |
| 9. | Poison | 3:00 | 75 | 1 |
| 10. | True Belief | 4:30 | 85 | 1 |
| 11. | Shallow Seasons | 4:55 | 65 | 1 |
| 12. | Christendom | 4:31 | 70 | 1 |
| 13. | Deus Misereatur | 1:58 | 70 | 1 |
Nick Holmes

:

Vocals

Gregory Mackintosh

:

Lead Guitar

Aaron Aedy

:

Rhythm Guitar, Acoustic Guitar

Stephen Edmondson

:

Bass

Matthew Archer

:

Drums
Guest / session musicians
Denise Bernard

:

Vocals

Andrew Holdsworth

:

Keyboards
Production staff / artist
Stylorouge

:

Design, Art Direction

Sally Butler

:

Engineering Assist.

Paul Nixon

:

Engineering Assist.

Andrew Holdsworth

:

Engineering

Simon Efemey

:

Producer, Engineering, Mixing

Matt Anker

:

Photography

Geoff Pesche

:

Mastering

Pete "Pee Wee" Coleman

:

Mixing, Engineering,

Nick Holmes

:

Lyrics
Additional notes
Produced and engineered by Simon Efemey
Mixed by Simon Efemey and Pete "Pee Wee" Coleman
Mix Engineer: Pete "Pee Wee" Coleman
Assisted by: Andrew Holdsworth
Keyboards: Andrew Holdsworth
Assistants: Paul Nixon, Sally Butler
Recorded at Jacobs Studios, Surrey June/July 1993
Mastered by Geoff Pesche at Townhouse Studios
Additional Female vocals by Denise Bernard

All music written and arranged by Gregor Mackintosh
Lyrics by Nick Holmes
Published by Zomba Music

Design and art direction by Stylorouge
All photography by Matt Anker

Originally available as CD, limited edition digipack, double vinyl version with a large poster, and tape.

Videos were made for "Embers Fire ", "Widow" and "True Belief".

Re-released in 2008 by Metal Mind Productions in digipack format (Cat. # MASS CD 1105 DG) without bonus tracks.

Again re-released in 2007 by Metal Mind Productions (Cat. # MASS CD 0061) - Limited to 1000 copies - with following bonus tracks:
14. Sweetness (05:34)
15. Your Hand in Mine (live) (06:40)

Reissued in 2011 on DLP (lim. 2000) with gatefold sleeve by Peaceville.
Reviewer :

Eagles
(

70

/

100

)
Paradise Lost는 1988년 영국에서 결성되어 90년에 데뷔작 Lost Paradise를 공개하였으며 Gothic Metal의 출발점으로 불리우는 두 번째앨범 Gothic으로 계열장르를 구체화하였다. 본작 Icon은 Paradise Lost의 네 번째 앨범으로 보다 이들의 명성을 확고히 하게 된다. 음악적인 완성도로는 이후에 등장하는 밴드들의 명반에 미치지 못한다고 생각되지만 역사적 가치로는 그 위에 있다. 이 후에 발표하는 앨범들에서 Gothic적인 양식미는 점점 사라져가며 현대적인 느낌의 사운드를 구사하게 된다.
Paradise Lost Discography