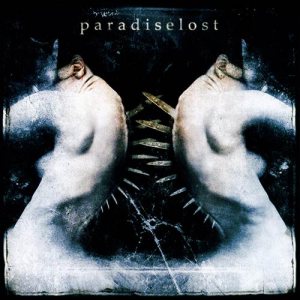 Paradise Lost
| | |
| --- | --- |
| Artist | |
| Type | Studio Full-length |
| Released | 2005-03-17 |
| Genres | Gothic Metal |
| Labels | GUN Records |
| Length | 56:06 |
Reviews : 0
Comments : 0
Total votes : 0
Rating : -
Have : 0
Want : 0
Added by

Eagles
Last edited by

SludgeLeader
Paradise Lost Information
| | Title | Length | Rating | Votes |
| --- | --- | --- | --- | --- |
| 1. | Don't Belong | 4:18 | - | 0 |
| 2. | Close Your Eyes | 4:20 | - | 0 |
| 3. | Grey | 3:27 | - | 0 |
| 4. | Redshift | 3:28 | - | 0 |
| 5. | Forever After | 3:47 | - | 0 |
| 6. | Sun Fading | 3:26 | - | 0 |
| 7. | Laws of Cause | 4:09 | - | 0 |
| 8. | All You Leave Behind | 2:59 | - | 0 |
| 9. | Accept the Pain | 3:21 | - | 0 |
| 10. | Shine | 4:05 | - | 0 |
| 11. | Spirit | 4:20 | - | 0 |
| 12. | Over the Madness | 5:23 | - | 0 |
Nick Holmes

:

Vocals

Gregor Mackintosh

:

Lead Guitar, Keyboards

Aaron Aedy

:

Rhythm Guitar

Stephen Edmondson

:

Bass

Jeff Singer

:

Drums
Guest / session musicians
Leah Randi

:

Choir (Track 5)

Heather Thompson

:

Backing Vocals (Track 5, 12)

Chris Elliott

:

Keyboards, String Arrangments

Rhys Fulber

:

Keyboards
Production staff / artist
Greg Reely

:

Recording, Mixing, Mastering

Nick Holmes

:

Lyrics

Sam Scott-Hunter

:

Photography

Seth Siro Anton

:

Cover Art

Rhys Fulber

:

Producer

Greg Mackintosh

:

Composing
Additional notes
Different from their demo with the same title.

Produced by Rhys Fulber for Nettwerk Management.
Instruments recorded by Greg Reely & Paradise Lost at Chapel Studios, Lincolnshire, England.
Vocals recorded at Hollypark Lane, Los Angeles, CA, June - July 2004.
Mixed & mastered by Greg Reely at The Green Jacket, Richmond, BC, Canada.
Published by Zomba Music Publishers Ltd.
Management by Andy Farrow for Northern Music Company.

A video was made for "Forever After". (The band wanted "Grey" to be the video, but the record label thought "Forever After" was the potential hit song.)

Bonus tracks on the US and some other CD versions:
13. Let Me Drown [3:10]
14. A Side You'll Never Know [4:09]
(both from the digipak edition of the "Forever After" single)

Digipack bonus tracks:
13. Don't Belong (String Dub Mix) [3:49]
14. Over the Madness (String Dub Mix) [5:14]
This edition also includes the "Forever After" promotional video.

"Red Shift" means an increase in wavelength in physics. The opposite is "Blue Shift".
Paradise Lost Discography