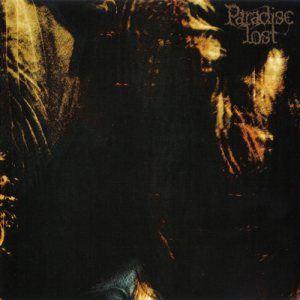 Added by

Eagles
Last edited by

SludgeLeader
| | Title | Length | Rating | Votes |
| --- | --- | --- | --- | --- |
| 1. | Gothic | 4:51 | 85 | 1 |
| 2. | Dead Emotion | 4:38 | 75 | 1 |
| 3. | Shattered | 4:01 | 70 | 1 |
| 4. | Rapture | 5:09 | 70 | 1 |
| 5. | Eternal | 3:55 | 80 | 1 |
| 6. | Falling Forever | 3:35 | 75 | 1 |
| 7. | Angel Tears | 2:40 | 75 | 1 |
| 8. | Silent | 4:42 | 70 | 1 |
| 9. | The Painless | 4:02 | 80 | 1 |
| 10. | Desolate | 1:51 | 75 | 1 |
Nick Holmes

:

Vocals, Lyrics

Gregory Mackintosh

:

Lead Guitar

Aaron Aedy

:

Rhythm Guitar

Stephen Edmondson

:

Bass

Matthew Archer

:

Drums
Guest / session musicians
The Raptured Symphony Orchestra

:

Orchestral Sections

Sarah Marrion

:

Vocals
Production staff / artist
Keith Appleton

:

Engineering

Richard Moran

:

Cover Art, Photography

Gregor Mackintosh

:

Composing
Additional notes
Recorded at Academy Music Studios, in West Yorkshire, in November/December '90/January '91.

Advance promotional LPs for the album were sent out by Peaceville, hand-numbered and signed by all the band members.

Re-released in 1994 by Metal Mind Productions with "Gothic" EP as bonus tracks.
Re-released in 1995 by Music For Nations for Japanese release with bonus track "Gothic (live in Germany, November '93)".

2003 Peaceville re-release (Digipak CD) contains the bonus tracks "Rotting Misery (Doom Dub)" and "Breeding Fear (Demolition Dub)".
Reviewer :

Eagles
(

75

/

100

)
Paradise Lost의 데뷔작 Lost Paradise는 90년대 초반 범람하던 Death Metal의 조류에 속해있었다. 본작 Gothic은 이들을 영국 Doom Metal의 선두격으로 격상시킨 두 번째 정규작으로 'Gothic Metal' 이라는 어원을 촉발시킨 촉매제 역할을 수행했다는 것만으로도 큰 의미를 부여할 수 있다. 차가움, 묵직함으로 일관했던 전작에 비해, 클래시컬한 여성보컬, 멜로디컬한 전개를 기본 골격으로 하는 기타사운드, 적시적소에 터저나오는 그로울링으로 극단적인 드라마틱함을 제시하며 Gothic Metal의 불씨를 당겼다. Peacevile에서의 마지막 작품으로 본작의 성공으로 Music For Nations와 석장의 앨범계약을 체결하게 된다.

Best Track : Gothic
Paradise Lost Discography