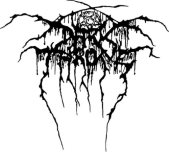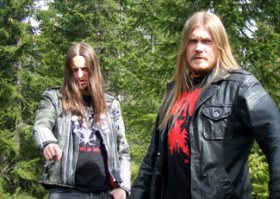 Darkthrone
a.k.a.
ex-Black Death
Country

Norway

Formed
1987,

Kolbotn, Akershus

Currently

Vinterbro/Trysil, Norway

Genres

Black Metal

,

Death Metal

,

Heavy Metal

,

Crust Punk

Labels
Peaceville Records, Moonfog Productions
Years active
1986-1987 (as Black Death), 1987-present
Nocturno Culto (Ted Skjellum)

:

Vocals, Guitars, Bass

(1988-present)

Fenriz (Gylve Fenris Nagell)

:

Drums, Vocals, Bass, Guitar

(1993-present)
Dag Nilsen

:

Bass

(1987-1991)

Zephyrous (Ivar Enger)

:

Guitars

(1987-1993)

Anders Risberget

:

Guitars

(1987-1988)
Additional notes
Darkthrone started as a death metal band, but by the end of 1990 and the beginning of 1991, when they were rehearsing the material that would eventually become Goatlord, Nocturno Culto, Zephyrous and Fenriz developed interest to black metal. Soon they decided to abort the Goatlord sessions because the material didn't reflect what they felt, and started to compose the songs that were to be found on A Blaze in the Northern Sky. Dag Nilsen was the only member who still wanted to play technical death metal, so he recorded the bass lines for A Blaze in the Northern Sky and then left the band.

Darkthrone's name was inspired by a Danish zine from around 1985/86 called Blackthorn, written by the guys from the Danish band DesExult, as well as by the lyrics of the Celtic Frost song "Jewel Throne" (I'm the king, sitting in the dark hiding from the shadows of the wind/.../ As I gaze from the Jewel Throne to the portal of infinity).

According to the December 2007 issue of Decibel Magazine, the Darkthrone logo was designed by Tomas Lindberg of At the Gates. This was confirmed by Lindberg himself in a 2014 interview with the MetalSucks Podcast.