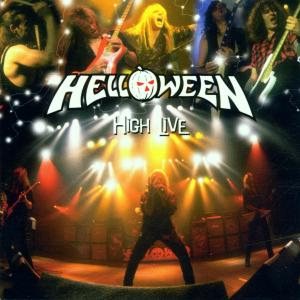 High Live
Reviews : 0
Comments : 0
Total votes : 0
Rating : -
Have : 0
Want : 0
Added by

Eagles
Last edited by

SludgeLeader
Title
Length
Rating
Votes
Disc 1
1.

We Burn

4:12
-
0
2.

Wake Up the Mountain

5:22
-
0
3.

Sole Survivor

5:23
-
0
4.

The Chance

3:56
-
0
5.

Why?

4:43
-
0
6.

Eagle Fly Free

5:17
-
0
7.

The Time of the Oath

8:00
-
0
8.

Future World

5:45
-
0
9.

Dr. Stein

5:01
-
0
Disc 2
1.

Before the War

6:10
-
0
2.

Mr. Ego (Take Me Down)

6:14
-
0
3.

Power

6:54
-
0
4.

Where the Rain Grows

7:30
-
0
5.

In the Middle of a Heartbeat

3:09
-
0
6.

Perfect Gentleman

3:40
-
0
7.

Steel Tormentor

7:58
-
0
Andi Deris

:

Vocals, Acoustic Guitar (on Track "In the Middle of a Heartbeat")

Roland Grapow

:

Guitars, Backing Vocals

Michael Weikath

:

Guitars, Backing Vocals

Markus Grosskopf

:

Bass, Backing Vocals

Uli Kusch

:

Drums, Backing Vocals
Guest / session musicians
Jörn Ellerbrock

:

Keyboards
Production staff / artist
Henk Blankevoort

:

Engineering (maintenance)

Hans-Martin Issler

:

Photography

Guido Karp

:

Photography

Hugh Gilmour

:

Cover Art, Design

Peter Vink

:

Recording

Ian Cooper

:

Mastering

Tommy Hansen

:

Mixing

Apple Van Els

:

Engineering (maintenance)
Additional notes
Recorded in Milan, Italy 21st May, Pamplona and Girona, Spain on 31st May and 1st June 1996.
Mixed at Chateau du Pape, Hamburg.
Mastered at Metropolis, London.
Recording on Eurosound Mobile Studio.

European release: 1996, September 6th.

This was available in a special box with the VHS-Video of "High Live".

2006 Remastered/Expanded edition
Disc 3 - bonus DVD
1. We Burn
2. Wake up the Mountain
3. Sole Survivor
4. Change
5. Why
6. Eagle Fly Free
7. Time of the Oath
8. Future World
9. Dr Stein
10. Before the War
11. Mr Ego (Take Me Down)
12. Power
13. Where the Rain Grows
14. In the Middle of a Heartbat
15. Perfect Gentleman
16. Steel Tormentor

In some versions, the album credits mistakenly state "all songs written by Weikath and Deris".