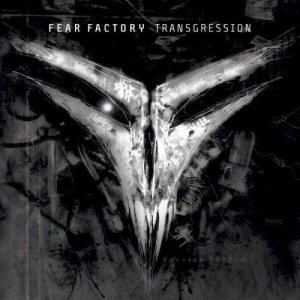 Transgression
Reviews : 0
Comments : 0
Total votes : 0
Rating : -
Have : 0
Want : 0
Added by

Eagles
Last edited by

SludgeLeader
Transgression Information
| | Title | Length | Rating | Votes |
| --- | --- | --- | --- | --- |
| 1. | 540,000° Fahrenheit | 4:28 | - | 0 |
| 2. | Transgression | 4:50 | - | 0 |
| 3. | Spinal Compression | 4:12 | - | 0 |
| 4. | Contagion | 4:38 | - | 0 |
| 5. | Empty Vision | 4:54 | - | 0 |
| 6. | Echo of My Scream | 6:58 | - | 0 |
| 7. | Supernova | 4:32 | - | 0 |
| 8. | New Promise | 5:14 | - | 0 |
| 9. | I Will Follow (U2 cover) | 3:42 | - | 0 |
| 10. | Millennium (Killing Joke cover) | 5:25 | - | 0 |
| 11. | Moment of Impact | 4:01 | - | 0 |
Burton C. Bell

:

Vocals, Lyrics

Christian Olde Wolbers

:

Guitars

Byron Stroud

:

Bass

Raymond Herrera

:

Drums
Guest / session musicians
Russell All

:

Guitars (on Track 7)

Steve Tushar

:

Effects

Paul Lawler

:

Programming (additional) (on Tracks 4, 6)

Billy Gould

:

Bass
Production staff / artist
Raymond Herrera

:

Recording

Christian Olde Wolbers

:

Recording

Anthony Lombard

:

Engineering

Tom Jermann

:

Design

t42design

:

Design

Mike Catain

:

Executive Producer

Burton C. Bell

:

Recording, Design

James Musshorn

:

Engineering, Mixing

Toby Wright

:

Producer, Mixing, Engineering, Recording

Steve Tushar

:

Engineering, Design

Shaun Thingvold

:

Engineering

Stephen Marcussen

:

Mastering

Ben Templesmith

:

Artwork
Additional notes
The album was recorded at Track Record Studios in North Hollywood, California with producer Toby Wright (Alice in Chains, Korn, Soulfly). Faith No More bassist Billy Gould contributes to two songs; "Echo of My Scream" and "Supernova".

Also released as a Special Edition featuring a DVD:
1. The Whole Album in Enhanced Audio
2. Music Videos
3. The Making of "Transgression"

Bonus track for Best Buy DualDisc version:
12. Empire (3:48)

Bonus tracks for Japan:
12. Empire
13. Slave Labor (live)
14. Cyberwaste (live)
15. Drones (live)

A secret bonus track "My Grave" (5:33) is available to download by putting the Transgression CD into your computer and clicking the 'Music' section at the special website it takes you to.

18 songs were recorded during the Transgression sessions, with five that have yet to be released. Two of them are:
1. "Ammunition" (Instrumental) (03:33) *Leaked online*
2. "Anthem" (Godflesh cover)

A music video for "Moment of Impact" was made.