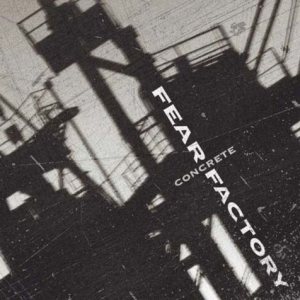 Concrete
Reviews : 0
Comments : 0
Total votes : 0
Rating : -
Have : 0
Want : 0
Added by

Eagles
Last edited by

SludgeLeader
| | Title | Length | Rating | Votes |
| --- | --- | --- | --- | --- |
| 1. | Big God / Raped Souls | 2:36 | - | 0 |
| 2. | Arise Above Opression | 1:58 | - | 0 |
| 3. | Concrete | 2:28 | - | 0 |
| 4. | Crisis | 3:33 | - | 0 |
| 5. | Escape Confusion | 4:09 | - | 0 |
| 6. | Sangre de niños | 2:03 | - | 0 |
| 7. | Soulwomb | 2:33 | - | 0 |
| 8. | Echoes of Innocence | 3:05 | - | 0 |
| 9. | Dragged Down by the Weight of Existence | 2:43 | - | 0 |
| 10. | Deception | 0:29 | - | 0 |
| 11. | Desecrate | 2:38 | - | 0 |
| 12. | Suffer Age | 3:46 | - | 0 |
| 13. | Anxiety | 1:40 | - | 0 |
| 14. | Self Immolation | 2:33 | - | 0 |
| 15. | Piss Christ | 2:41 | - | 0 |
| 16. | Ulceration | 2:44 | - | 0 |
Burton C. Bell

:

Vocals, Lyrics

Dino Cazares

:

Guitars, Bass, Lyrics (tracks 2, 5 & 12)

Raymond Herrera

:

Drums
Guest / session musicians
Dave "Hateface" Gibney

:

Spoken Word Intro on "Big God" and All Vocals on "Raped Souls"
Production staff / artist
Ross Robinson

:

Producer, Engineering, Mixing

Rick Ferdinande

:

Photography

Eddy Schreyer

:

Mastering

Howard Rosenberg

:

Cover Art

Mikey Davis

:

Engineering, Mixing

t42design

:

Art Direction, Design
Additional notes
Recorded and mixed at Blackie Lawless's Fort Apache Studio, Hollywood, CA.
Mastered at Oasis Mastering, Studio City, CA.

This album was originally recorded in 1991 and intended to be the first full-length by Fear Factory, but the band wasn't happy with the record deal they were in, so they ditched their producer, then-unknown Ross Robinson. When they were taken to court, that producer won the rights to the album, and the band won the rights to songs. Incidentally, the producer of Concrete ended up using this album to promote himself.

Songs of this release were re-recorded for future releases:

For Soul of a New Machine:
"Big God / Raped Souls"
"Arise Above Repression" (as "Rise Above Opression")
"Crisis"
"Escape Confusion"
"Self Immolation"
"Deception"
"Suffer Age"
"Desecrate"
"Dragged Down by the Weight of Existence" (as "W.O.E.")

For Demanufacture:
"Echoes of Innocence" (as "A Therapy for Pain" with new lyrics and music)
"Piss Christ" (as "Pisschrist" with new lyrics and music)

For Obsolete:
"Concrete" (as "Concreto", first re-recorded for the Dog Day Sunrise single and later ported to Obsolete for the digipak; just as bonus track)
"Soulwomb" (as "Soulwound" with new lyrics and music; just as bonus track)

For Cry Now, Cry Later Volume II compilation:
"Sangre de Niños"

Every other track not mentioned on this list was never re-recorded and can only be found on this album.