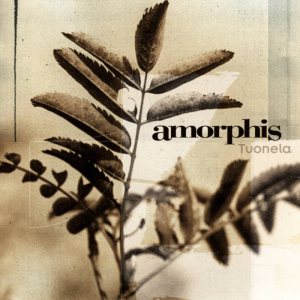 Tuonela
Reviews : 0
Comments : 0
Total votes : 0
Rating : -
Have : 0
Want : 0
Added by

Eagles
Last edited by

SludgeLeader
| | Title | Length | Rating | Votes |
| --- | --- | --- | --- | --- |
| 1. | The Way | 4:35 | - | 0 |
| 2. | Morning Star | 3:52 | - | 0 |
| 3. | Nightfall | 3:53 | - | 0 |
| 4. | Tuonela | 4:32 | - | 0 |
| 5. | Greed | 4:18 | - | 0 |
| 6. | Divinity | 4:56 | - | 0 |
| 7. | Shining | 4:25 | - | 0 |
| 8. | Withered | 5:44 | - | 0 |
| 9. | Rusty Moon | 4:55 | - | 0 |
| 10. | Summer's End | 5:38 | - | 0 |
Pasi Koskinen

:

Vocals

Esa Holopainen

:

Lead Guitar, Acoustic Guitar

Tomi Koivusaari

:

Rhythm Guitar, Sitar

Olli-Pekka Laine

:

Bass

Pekka Kasari

:

Drums
Guest / session musicians
Sakari Kukko

:

Saxophone (Tracks 3, 4), Flute (Track 9)

Santeri Kallio

:

Keyboards
Production staff / artist
Toni Härkönen

:

Band Photography

Lahco

:

Cover Art

Russ Russell

:

Engineering

Matthew Jacobson

:

Executive Producer

Ike Vil

:

Lyrics Translation

Simon Efemey

:

Producer, Mastering

Mikko Karmila

:

Engineering

Antti Litmanen

:

Lyrics (on Track 10)

Jenni Mikkonen

:

Photography
Additional notes
Recorded and mixed at Finnvox Studios, Helsinki, between October & November 1998.
Mastered at Battery Studios, London, December 1998.

Includes 2-bonus CD ROM tracks, which are listed only on the CD:
- Weeper on the Shore (Live In Essen Germany 1997)
- Against Widows (Ilosaarirock Festival Finland 1997)

Japanese edition bonus track:
11. Northern Lights (3:18)

A music video was made for the song "Divinity".

Liner note: "Tuonela = Hades, the Underworld".