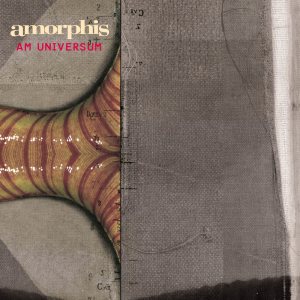 Am Universum
Reviews : 0
Comments : 0
Total votes : 0
Rating : -
Have : 0
Want : 0
Added by

Eagles
Last edited by

SludgeLeader
| | Title | Length | Rating | Votes |
| --- | --- | --- | --- | --- |
| 1. | Alone | 6:18 | - | 0 |
| 2. | Goddess (Of the Sad Man) | 4:00 | - | 0 |
| 3. | The Night Is Over | 4:04 | - | 0 |
| 4. | Shatters Within | 5:22 | - | 0 |
| 5. | Crimson Wave | 4:45 | - | 0 |
| 6. | Drifting Memories | 4:24 | - | 0 |
| 7. | Forever More | 4:30 | - | 0 |
| 8. | Veil of Sin | 5:10 | - | 0 |
| 9. | Captured State | 4:28 | - | 0 |
| 10. | Grieve Stricken Heart | 6:42 | - | 0 |
Pasi Koskinen

:

Vocals

Esa Holopainen

:

Lead Guitar

Tomi Koivusaari

:

Rhythm Guitar, Vocals

Niclas Etelävuori

:

Bass

Pekka Kasari

:

Drums

Santeri Kallio

:

Keyboards
Guest / session musicians
Antti Halonen

:

Saw (Track 10)

Sakari Kukko

:

Saxophone (Tracks 1, 5, 6, 8, 10)
Production staff / artist
André Miiros

:

Band Photography

Jyrki Kaheinen

:

Photography

Mika Jussila

:

Mastering

Pasi Koskinen

:

Lyrics

Matthew Jacobson

:

Executive Producer

Simon Efemey

:

Engineering

Mikko Karmila

:

Engineering, Mixing

Lahco

:

Cover Art, Artwork Photography

Jari Salo

:

Artwork Photography
Additional notes
Recorded, mixed and mastered at Finnvox Studios, Helsinki, between October - December 2000.

Piirpauke (Sakari Kukko), appears courtesy of Rockadillo Records.

Japanese release includes the bonus track:
11. Too Much to See (3:40)

Licensed to Nuclear Blast Records in Europe.

A video was made for (an editied version of) "Alone".