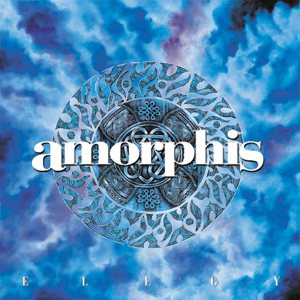 Elegy
Reviews : 0
Comments : 0
Total votes : 0
Rating : -
Have : 0
Want : 0
Added by

Eagles
Last edited by

SludgeLeader
| | Title | Length | Rating | Votes |
| --- | --- | --- | --- | --- |
| 1. | Better Unborn | 5:50 | - | 0 |
| 2. | Against Widows | 4:04 | - | 0 |
| 3. | The Orphan | 5:16 | - | 0 |
| 4. | On Rich and Poor | 5:18 | - | 0 |
| 5. | My Kantele | 5:00 | - | 0 |
| 6. | Cares | 4:27 | - | 0 |
| 7. | Song of the Troubled One | 4:06 | - | 0 |
| 8. | Weeper on the Shore | 4:50 | - | 0 |
| 9. | Elegy | 7:19 | - | 0 |
| 10. | Relief | 4:07 | - | 0 |
| 11. | My Kantele (Acoustic Reprise) | 5:55 | - | 0 |
Pasi Koskinen

:

Vocals

Esa Holopainen

:

Lead Guitar, Acoustic Guitar

Tomi Koivusaari

:

Rhythm Guitar, Vocals

Olli-Pekka Laine

:

Bass

Pekka Kasari

:

Drums

Kim Rantala

:

Keyboards, Accordion
Production staff / artist
Kristian Wahlin

:

Cover Art

Tomas Skogsberg

:

Engineering

Joullo Lehtola

:

Photography

Dave Buchanan Assistant

:

Mixing

Pete "Pee Wee" Coleman

:

Mixing

Dave Shirk

:

Mastering

William J. Yurkiewicz Jr.

:

Executive Producer

Matthew F. Jacobson

:

Executive Producer

Eric Horst

:

Art Direction

Kaj Hiilesmaa

:

Engineering

Mikko Karmila

:

Engineering
Additional notes
Recorded at Sunlight Studio, Stockholm, Sweden; MD Studio & Finnvox Studios, Helsinki, Finland.
Mixed at ParrStreet Studios, Liverpool, England; Mastered at SAE Mastering.

Licensed to Nuclear Blast Records in Europe.

In 2004, Relapse Records reissued Elegy as a digipack, featuring four bonus tracks:
12. Better Unborn (Live) (06:00)
13. Against Widows (Live) (04:05)
14. The Castaway (Live) (04:54)
15. Black Winter Day (Live) (03:39)

Lyrics on this album are taken from Keith Bosley's translation of the "Kanteletar", a book comprised of nearly 700 poems and ballads based on ancient Finnish traditions.

A music video was made for the song "Against Widows".