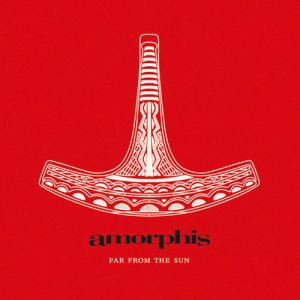 Far from the Sun
Reviews : 0
Comments : 0
Total votes : 0
Rating : -
Have : 0
Want : 0
Added by

Eagles
Last edited by

SludgeLeader
Far from the Sun Information
| | Title | Length | Rating | Votes |
| --- | --- | --- | --- | --- |
| 1. | Day of Your Beliefs | 5:03 | - | 0 |
| 2. | Planetary Misfortune | 4:27 | - | 0 |
| 3. | Evil Inside | 3:57 | - | 0 |
| 4. | Mourning Soil | 3:48 | - | 0 |
| 5. | Far from the Sun | 4:00 | - | 0 |
| 6. | Ethereal Solitude | 4:31 | - | 0 |
| 7. | Killing Goodness | 3:55 | - | 0 |
| 8. | God of Deception | 3:39 | - | 0 |
| 9. | Higher Ground | 5:39 | - | 0 |
| 10. | Smithereens | 4:52 | - | 0 |
Pasi Koskinen

:

Vocals, Lyrics

Tomi Koivusaari

:

Rhythm Guitar, Vocals

Esa Holopainen

:

Lead Guitar

Niclas Etelävuori

:

Bass

Jan Rechberger

:

Drums

Santeri Kallio

:

Keyboards
Production staff / artist
Nikk Bingo

:

Producer

Juha Laakso

:

Producer

Hannu Leidén

:

Producer

John McGregor

:

Producer (Vocals)

Jouko Lehtola

:

Photography

Juha Jantti

:

Additional Engineer

Hiili Hiilesmaa

:

Mixing

Thomas Eberger

:

Mastering

Sande Kallio

:

Producer
Additional notes
Recorded at Finnvox Studios, Seawolf Studios & CCPC - Helsinki, November 2002 - January 2003.
Mastered at Cutting Room - Stockholm, February 2003.

Amorphis' debut (and only release) on a multinational record label.

The U.S. release is packaged in a slipcase and features five bonus tracks:
11. Shining Turns to Grey (2:59)
12. Follow Me Into the Fire (5:27)
13. Darkrooms (3:23) - (also Japan bonus track)
14. Dreams of the Damned (4:49)
15. Far From the Sun (Acoustic version) (4:20)

Also included is a video for "Evil Inside".

On the album cover, a "Ukonvasara" (:a type of Mjolnir) is depicted, a symbol from Finnish mythology.