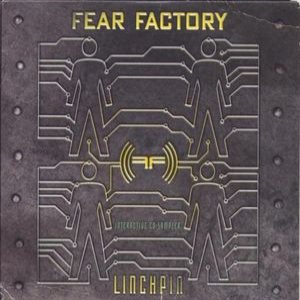 Linchpin - Interactive CD sampler
Reviews : 0
Comments : 0
Total votes : 0
Rating : -
Have : 0
Want : 0
Added by

SludgeLeader
Linchpin - Interactive CD sampler Information
| | Title | Length | Rating | Votes |
| --- | --- | --- | --- | --- |
| 1. | Linchpin | 3:27 | - | 0 |
| 2. | What Will Become? | 3:25 | - | 0 |
| 3. | Video 1 : History | | - | 0 |
| 4. | Video 2 : The Band | | - | 0 |
| 5. | Video 3 : Digimortal | | - | 0 |
| 6. | Video 4 : Digimortal 2 | | - | 0 |
Additional notes
Available as a free CD sampler during Fear Factory's European tour in March-April 2001.

This CD is a digitally enhanced and fully interactive. Step into the world of Digimortal.
It contains a behind the scenes look at the creation of Digimortal, entrance into an
exclusive streaming session of Digimortal in its entirety (weeks before it hits the
streets) and a chance to win free stuff from the Fear Factory Camp. In other words,
slide this disc into your computer and rock!

Enhanced part also includes:
-Bio;
-Lyrics for both audio tracks;
-Photos.