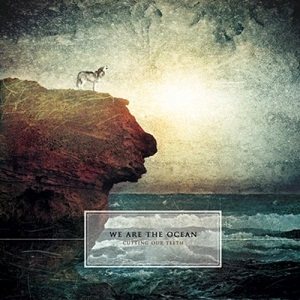 | | |
| --- | --- |
| Artist | |
| Album | (2010) |
| Type | Studio Full-length |
| Genres | Alternative Rock, Hardcore Punk |
| Labels | Hassle |
Reviewer :

휘루
Rating :

90

/

100
호소력 있는 Clean vocal과 그의 반대로 절규에 찬 Unclean vocal로 무장된 감성적인 사운드를 가지고 있는 이들의 첫 정규앨범으로 데뷔 EP에서 유감없이 자신의 사운드를 잘 표현해냈지만, 크게 꽂힐만한 매력적인 곡을 들려주진 못 했다고 생각한다. 그러나, 본작에서는 본격적으로 자신들의 음악의 완성도를 한층 끌어올린 것 같다.

작곡이야 훌륭하다고 생각했지만, Vocal line을 아주 기가 막히게 잘 뽑아낸 것에 이들의 잠재력을 알 수가 있었다. 이전 곡들은 뭔가 Vocal line이 좀 답답했는데, 뭔가 확 뚫어주는 것 같이 귀에 착착 감기는 맛이 생겼다. 사운드만 듣자면, 영락없는 미국밴드라고 착각이 들 정도인데도, 영국의 청년들이 높은 음악적 이해도 덕인지는 몰라도 아주 기가 막히게 자기것으로 만든 것 같다.

Rock만 듣던 친구들도 본작을 감상하면, 매력에 빠져버릴 것 같다. 곧바로 Post-hardcore 입문.


Killing Track : Look Alive / All of This Has to End / Confessions

Best Track : Our Days Are Numbered / These Days, I Have Nothing / Don't Take Chances / Are You Proud of Me Now?
Title
Rating
Votes
1.
Look Alive
3:01
-
0
2.
Our Days Are Numbered
2:27
-
0
3.
All of This Has to End
3:24
-
0
4.
Confessions
3:40
-
0
5.
These Days, I Have Nothing
2:54
-
0
6.
Don't Take Chances
2:55
-
0
7.
(I'll Grab You By The) Neck of the Woods
3:53
-
0
8.
Are You Proud of Me Now?
2:34
-
0
9.
I Could Have Been So Much More
2:50
-
0
10.
This Is Called My Home
3:46
-
0
Deluxe Edition Bonus Disc
1.
Get Out While You Can
3:29
-
0
2.
Lucky Ones
3:22
-
0
3.
Waiting
4:13
-
0
4.
Playing My Heart
3:12
-
0
5.
Cutting Our Teeth (from Look Alive EP)
2:03
-
0
6.
Drag Me Down (from Look Alive EP)
2:46
-
0
7.
Don't Be Careless (from We Are the Ocean EP)
3:08
-
0
8.
Nothing Good Has Happened Yet (from We Are the Ocean EP)
3:39
-
0
9.
Welcome to My Broken Home (from We Are the Ocean EP)
2:30
-
0
10.
Ready for the Fall (from We Are the Ocean EP)
4:56
-
0
11.
(I've Never Felt This) God Damn Good (from We Are the Ocean EP)
3:18
-
0
12.
Days (from We Are the Ocean EP)
3:03
-
0
13.
Save Me! Said the Saviour (from We Are the Ocean EP)
3:31
-
0

626 album reviews
Image
Artist name / Album review /

Release date

/ Genres
Reviewer

Rating

Date
Da Crew
City Of Soul Review (2000)

제츠에이

80
2020-07-18
0
Won
Rocker's Manual Review (2014)
95
2018-09-22
0

Heavy Metal

Moby Dick
잔을 채워라 Review (2017)
95
2018-09-22
0

Hard Rock

Red Hot Chili Peppers
One Hot Minute Review (1995)
80
2018-03-12
1

Funk Metal, Funk, Alternative Rock, Alternative Metal

Red Hot Chili Peppers
Blood Sugar Sex Magik Review (1991)
85
2018-03-10
0

Funk Rock, Alternative Rock

Red Hot Chili Peppers
Mother's Milk Review (1989)
85
2018-03-08
0

Funk, Funk Metal, Alternative Rock

Big Mouth
Quite Not Right Review (1988)
80
2018-01-10
1

Rap Rock, Hard Rock

The Yardbirds
Yardbirds (Roger the Engineer) Review (1966)
85
2017-12-28
1

Blues Rock, Psychedelic Rock, Mod, Garage Rock

The Rolling Stones
Aftermath Review (1966)
80
2017-11-13
2

Rock, Blues Rock, Rock & Roll, Folk Rock

The Rolling Stones
The Rolling Stones Review (1964)
80
2017-10-20
1

R&B, Rock & Roll, Blues Rock

The Animals
The Animals [USA] Review (1964)
75
2017-10-17
1

Rock, Blues Rock, R&B

Crux
Elapse with the Relapse Review (2014)
95
2017-10-03
0

Heavy Metal, Progressive Metal, Power Metal

Therion
Vovin Review (1998)
100
2017-10-03
0

Symphonic Metal, Gothic Metal

Metallica
Death Magnetic Review (2008)

LORDOSOLIVAIS

80
2017-09-17
1

Heavy Metal, Thrash Metal

Joe Satriani
Surfing With the Alien Review (1987)

LORDOSOLIVAIS

100
2017-09-15
1

Hard Rock, Progressive Rock
Best Reviews
Uriah Heep

–

The Magician's Birthday Review (1972)
구르는 돌 (85/100)
찰스 디킨스의 소설 '데이비드 커퍼필드'의 등장인물 이름에서 유래한 Uriah Heep은 Hard Rock 양식에 Art Rock 성분을 주입하여 록 마니아들로부터 사랑... Read More
Deep Purple

–

Deep Purple Review (1969)
구르는 돌 (80/100)
아마도 Deep Purple이라는 밴드에게 큰 관심이 없는 사람이라면 Rod Evans 시절의 Deep Purple은 쉽게 지나칠 수도 있다. In Rock이나 Machine Head의 유명세에... Read More
Rush

–

2112 Review (1976)
구르는 돌 (90/100)
1976년, Rush는 거듭되는 흥행 실패로 해산의 기로에 서 있었다. 밴드는 Fly By Night, Caress of Steel이 연달아 실패하면서 재정적 파산 상태에 직면해 있... Read More
Envy

–

All the Footprints You've Ever Left and the Fear Expecting Ahead Review (2001)
SchoolMeal (95/100)
아직까지 널리 알려지지 않았던 이 하드코어 밴드를 전 세계 리스너들에게 알려줌과 동시에 1집과 EP들을 통해 서서히 정해지던 밴드의 음악적 ... Read More
The Rolling Stones

–

Aftermath Review (1966)
휘루 (80/100)
참조 : UK반과 US반을 같이 서술함. 여지껏 Cover song으로 채운 전작들과는 달리 본작부터 자신들의 자작곡으로 채워 만들어내게 된다. 이에 대한... Read More
Deep Purple

–

In Rock Review (1970)
구르는 돌 (90/100)
흔히 하드록 3대 밴드라고 불리우는 밴드들이 있다. Led Zeppelin, Deep Purple, Black Sabbath 들이 이 타이틀을 거머쥔 밴드들이다. 이러한 평가는 사실 일... Read More
Deep Purple

–

Machine Head Review (1972)
구르는 돌 (90/100)
In Rock으로 새롭게 거듭난 Deep Purple은 거침없이 자신들의 길을 나아갔다. 탄력이 붙은 이들의 앞길을 막는 것은 없었다. 71년 9월 Fireball을 거쳐 초... Read More
Boston

–

Boston Review (1976)
구르는 돌 (90/100)
록 밴드 Boston을 말하기 전에 반드시 언급해야하는 인물이 하나 있다. 바로 Tom Scholz이다. 그는 밴드의 리더이며, 주재자이자 기타리스트임과 동시... Read More
Mountain

–

Climbing! Review (1970)
구르는 돌 (85/100)
미국 출신의 전설적인 Hard Rock 밴드 Mountain의 역사적인 데뷔 앨범. Mountain은 국내에서는 인지도가 상당히 처참한 밴드중 하나인데, 본토에서는 꽤... Read More
Scorpions

–

Fly to the Rainbow Review (1974)
구르는 돌 (85/100)
호기롭게 발표했던 데뷔앨범 Lonesome Crow는 밴드의 자신만만했던 태도와는 달리 흥행에 실패했다. 게다가 어린 나이였지만 밴드의 메인 기타리스... Read More