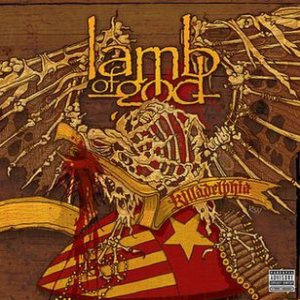 Killadelphia
Reviews : 0
Comments : 0
Total votes : 0
Rating : -
Have : 0
Want : 0
Added by

SludgeLeader
| | Title | Length | Rating | Votes |
| --- | --- | --- | --- | --- |
| 1. | Intro | 2:01 | - | 0 |
| 2. | Laid to Rest | 3:50 | - | 0 |
| 3. | Hourglass | 3:48 | - | 0 |
| 4. | As the Palaces Burn | 3:28 | - | 0 |
| 5. | Now You've Got Something to Die For | 3:39 | - | 0 |
| 6. | 11th Hour | 3:46 | - | 0 |
| 7. | Terror & Hubris in the House of Frank Pollard | 6:33 | - | 0 |
| 8. | Ruin | 3:57 | - | 0 |
| 9. | Omerta | 4:48 | - | 0 |
| 10. | Pariah | 5:14 | - | 0 |
| 11. | The Faded Line | 4:41 | - | 0 |
| 12. | Bloodletting | 2:17 | - | 0 |
| 13. | The Subtle Arts of Murder & Persuasion | 4:39 | - | 0 |
| 14. | Vigil | 5:01 | - | 0 |
| 15. | What I've Become | 4:23 | - | 0 |
| 16. | Black Label | 4:57 | - | 0 |
Randy Blythe

:

Vocals

Willie Adler

:

Guitars

Mark Morton

:

Guitars

John Campbell

:

Bass

Chris Adler

:

Drums
Production staff / artist
Machine

:

Mixing, Mastering

Mike Hickey

:

Engineering

Dan Korneff

:

Editing

Mark Wilder

:

Mastering

K3N

:

Cover Art

Mike Cassel

:

Engineering
Additional notes
Contains the live concert audio from the "Killadelphia" DVD (2005, Epic) including never before seen footage as an enhanced CD bonus feature, and additional audio from the concert not included in the DVD version.

The intro heard before the live performance (track #1) is a reading of a section of the Quran called "Ar-Rahman (The Most Gracious)", read by Sheikh Abdul Rahman Al-Sudais.

Available in two formats with packaging unique to each format; as a solo CD (containing the 70 minute concert and additional footage) or combined with the original DVD in DVD packaging.