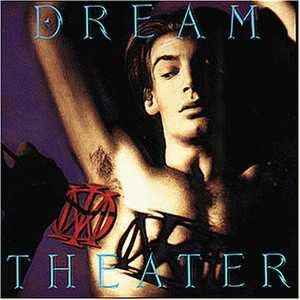 When Dream and Day Unite Information
| | Title | Length | Rating | Votes |
| --- | --- | --- | --- | --- |
| 1. | A Fortune In Lies | 5:12 | 90 | 1 |
| 2. | Status Seeker | 4:18 | 85 | 1 |
| 3. | The Ytse Jam | 5:46 | 85 | 1 |
| 4. | The Killing Hand | 8:42 | 85 | 1 |
| 5. | Light Fuse And Get Away | 7:24 | 80 | 1 |
| 6. | Afterlife | 5:27 | 90 | 1 |
| 7. | The Ones Who Help To Set the Sun | 8:05 | 80 | 1 |
| 8. | Only A Matter Of Time | 6:36 | 85 | 1 |
Charlie Dominici

:

Vocals

John Petrucci

:

Guitars

John Myung

:

Bass
Mike Portnoy

:

Drums

Kevin Moore

:

Keyboards
Production staff / artist
Terry Date

:

Producer, Engineer, Mixing
Dream Theater

:

Producer

Steve Sinclair

:

Executive Producer

Joe Alexander

:

Engineer, Mixing

Brian Stover

:

Engineering Assistance

Trish Finnegan

:

Engineering Assistance
When Dream and Day Unite Reviews
Reviewer :

Eagles
(

85

/

100

)
이 위대한 밴드의 탄생은 1985년 버클리 음대 학생이었던 John Petrucci, Mike Portnoy, John Myung이 Majesty라는 이름으로 뭉친것이 시초가 되었다. 그 후 Dream Theater로 개명하고 발매한 이들의 데뷔작 When Dream And Day Unite 으로, Rush와 Metallica 등에게서 영향받은 음악성향이 대범하게 표출되며 당시 음악조류와는 대비되는 기계적인 프로그레시브 사운드를 선보이고 있다. 평론가들과 일부 매니아들에게서 호평을 받아냈지만 대중적으로는 크게 알려지지 못했다.

Best Track : A Fortune In Lies , Afterlife
When Dream and Day Unite Comments

소울키퍼
(95/100)
곡들이 변화무쌍하고 보컬이 몇몇 곡에서는 따로 놀지만 곡 자체만 보면 이들의 앨범 중 가장 마음에 드는 스타일이 아닌가 싶다.
Dream Theater Discography