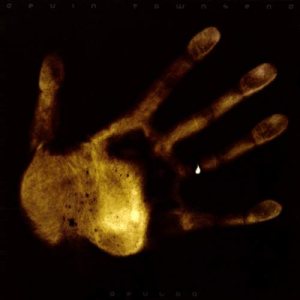 Devlab
Artist
Type
Studio Full-length
Released

2004-12-04

Genres

Dark Ambient

,

Noise

Labels
HevyDevy Records
Length
1:05:56
Reviews : 0
Comments : 0
Total votes : 0
Rating : -
Have : 0
Want : 0
Added by

Eagles
Last edited by

SludgeLeader
| | Title | Length | Rating | Votes |
| --- | --- | --- | --- | --- |
| 1. | Untitled | 1:07 | - | 0 |
| 2. | Untitled | 4:09 | - | 0 |
| 3. | Untitled | 4:21 | - | 0 |
| 4. | Untitled | 2:42 | - | 0 |
| 5. | Untitled | 5:07 | - | 0 |
| 6. | Untitled | 5:55 | - | 0 |
| 7. | Untitled | 1:42 | - | 0 |
| 8. | Untitled | 4:30 | - | 0 |
| 9. | Untitled | 10:16 | - | 0 |
| 10. | Untitled | 3:48 | - | 0 |
| 11. | Untitled | 1:34 | - | 0 |
| 12. | Untitled | 4:44 | - | 0 |
| 13. | Untitled | 9:44 | - | 0 |
| 14. | Untitled | 4:11 | - | 0 |
| 15. | Untitled | 2:06 | - | 0 |
Additional notes
Recorded and mixed @ The Devlab.

"(Devlab) is an experiment in sounds Devin calls 'heavy metal ambience.' It's more like a cross between the EKO techno project (from the Accelerated Evolution Special Edition) and the song "Love Load" off of the Infinity EP. It took months of work and Devin is extremely proud of it but knows that it will not appeal to all." - Taken from official website

The album is basically an ambient soundscape. It has a number of tracks but none of them are officially named. Sold exclusively through HevyDevy Records' website.
Devin Townsend Discography