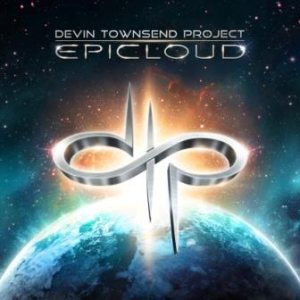 Epicloud
Reviews : 0
Comments : 0
Total votes : 0
Rating : -
Have : 0
Want : 0
Added by

SludgeLeader
Last edited by

SludgeLeader
| | Title | Length | Rating | Votes |
| --- | --- | --- | --- | --- |
| 1. | Effervescent! | 0:44 | - | 0 |
| 2. | True North | 3:53 | - | 0 |
| 3. | Lucky Animals | 3:21 | - | 0 |
| 4. | Liberation | 3:21 | - | 0 |
| 5. | Where We Belong | 4:27 | - | 0 |
| 6. | Save Our Now | 4:08 | - | 0 |
| 7. | Kingdom | 5:29 | - | 0 |
| 8. | Divine | 3:17 | - | 0 |
| 9. | Grace | 6:09 | - | 0 |
| 10. | More! | 4:05 | - | 0 |
| 11. | Lessons | 1:07 | - | 0 |
| 12. | Hold On | 3:57 | - | 0 |
| 13. | Angel | 5:54 | - | 0 |
Devin Townsend

:

Vocals, Guitars, Keyboards

Anneke Van Giersbergen

:

Vocals

Dave Young

:

Guitars, Keyboards

Brian Waddell

:

Bass

Ryan Van Poederooyen

:

Drums
Production staff / artist
Devin Townsend

:

Producer, Mixing, Engineering

Anthony Clarkson

:

Artwork
Additional notes
Also released as a 2-disc deluxe edition, limited to 5000 copies. A vinyl pressing of the deluxe edition was released on September 25th 2012 and includes a t-shirt in the package.

The deluxe edition's second disc is titled "Epiclouder", and features an additional 10 bonus demo tracks from the Epicloud sessions:
1. Believe (4:05)
2. Happy Birthday (4:36)
3. Quietus (5:34)
4. Heatwave (3:36)
5. Love Tonight (4:49)
6. The Mind WASP (4:40)
7. Woah No! (4:11)
8. Love And Marriage (4:02)
9. Socialization (7:18)
10. Little Pig (4:53)
(Total time - 47:44)

Bonus tracks for Itunes:
14. Cry Forever (Demo) (4:02)
15. Take My Ego (Demo) (6:23)

Bonus track for Japan and the Vinyl edition:
14. Epicloud (06:07)

The Japanese Edition also includes the 2nd disc of demo tracks.

"Kingdom'"is a re-recorded version of a song from the Devin Townsend album "Physicist".

The track "Heatwave" closely resembles Eddie Rabbitt - I Love A Rainy Night.
The track "Take My Ego" closely resembles Jennifer Rush - The Power of Love.
Devin Townsend Project Discography