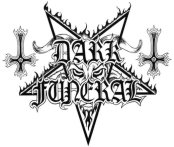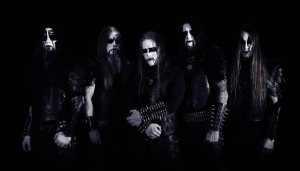 Dark Funeral
a.k.a.
ex-Ahriman
Country

Sweden

Formed
1993,

Stockholm

Genres

Black Metal

Labels
Century Media Records
Heljarmadr

:

Vocals

(2014-)

Lord Ahriman

:

Guitars

(1993-)

Chaq Mol

:

Guitars

(2003-)

Natt

:

Bass

(2014-)

Dominator

:

Drums

(2007-2010, 2011-)
Themgoroth

:

Bass, Vocals

(1993-1995)

Nico Kaukinen

:

Drums

(1993)

Draugen

:

Drums

(1993-1994)

Blackmoon (R.I.P. 2013)

:

Guitars

(1993-1996)

Equimanthorn

:

Drums

(1994-1995)

Emperor Magus Caligula

:

Vocals

(1995-2010)

, Bass

(1996-2001)

Alzazmon

:

Drums

(1996-1998)

Typhos

:

Guitars

(1996-1998)

Gaahnfaust

:

Drums

(1998-2000)

Dominion

:

Guitars

(1998-2002)

Matte Modin

:

Drums

(2000-2007)

B-Force

:

Bass

(2005-2010)

Zornheym

:

Bass

(2011-2014)

Nachtgarm

:

Vocals

(2011-2012)
Releases : 14 Total votes : 0 Reviews : 0
Added by

Eagles
Last edited by

SludgeLeader
Additional notes
The band started out in 1993 by Blackmoon and Lord Ahriman. A year later after they had released the debut EP "Dark Funeral" (which was re-released again with different cover art, title and bonus songs) they signed on with No Fashion Records. They continued to release albums on No Fashion until 2001, later got signed by Regain Records.

Former member Equimanthorn is NOT the same guy who now plays in Pest.

Not to be confused with a Danish band called "Dark Funeral", which released a demo called "In Thy Forest" 1993 with keyboard-ambient sound only. The Swedish band Dark Funeral here never recorded a demo.

Logo was created by Tobias Sidegård (Necrophobic / Trident). The logo on the first EP is different than the one used later on all other albums.