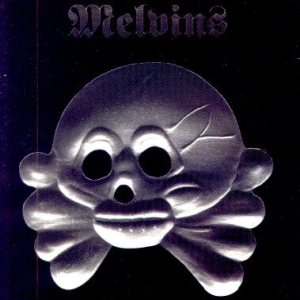 Singles 1-12
| | |
| --- | --- |
| Artist | |
| Type | Compilation |
| Released | 1997 |
| Genres | Various |
| Labels | Amphetamine Reptile Records |
Reviews : 0
Comments : 0
Total votes : 0
Rating : -
Have : 0
Want : 0
Added by

SludgeLeader
Title
Length
Rating
Votes
Disc 1
1.

Lexicon Devil

1:42
-
0
2.

Pigtro

3:54
-
0
3.

In the Rain

1:31
-
0
4.

Spread Eagle

4:19
-
0
5.

Leech

3:09
-
0
6.

Queen

3:14
-
0
7.

Way of the World

3:58
-
0
8.

Theme

3:19
-
0
9.

It's Shoved

3:16
-
0
10.

Forgotten Principles

1:09
-
0
11.

GGIIBBYY

3:09
-
0
12.

Theresa Screams

4:13
-
0
Disc 2
1.

Poison

3:33
-
0
2.

Double Troubled

5:16
-
0
3.

Specimen

6:45
-
0
4.

All at Once

3:29
-
0
5.

Jacksonville

7:36
-
0
6.

Dallas

6:14
-
0
7.

Bloat

3:16
-
0
8.

Fast Forward

4:03
-
0
9.

Nasty Dogs and Funky Kings

2:34
-
0
10.

HDYF

6:28
-
0
11.

How-++-Harry Lauders Walking Stick Tree

3:29
-
0
12.

Brutal Truth / Zodiac

3:36
-
0
Additional notes
In 1996, Amphetamine Reptile Records did a series of vinyl singles for the band, with 2 songs per single. There was one released each month, so 12 were done in total. Each one was limited to 800 copies. The songs were a mixed bunch, from covers to live recordings to rejected demos from the Atlantic-years.

This 2CD set is a collection of all 12 singles. Disc 1 has the first 6 singles, disc 2 has the other 6.

The final song on disc 2 is actually performed by Brutal Truth, and it's them covering The Melvins' song "Zodiac."

***Exact text of insert***
In 1996 The Melvins and Amphetamine Reptile Records issues one single a month in worldwide editions of 800. Here's the vitals on each 7" as they originally appeared.

#1
a: Lexicon Devil recorded 1993. A Germs cover
b: Pigtro recorded in 1994. a special mix for A&R guy at Atlantic
#2
a: In The Rain recorded 1995. The birth of Brit Pop....shit pop
b: Spread Eagle Recorded 1993. A special mix for our A&R guy
#3
a: Leech recorded live to two track. 1994 in memory of "Bing"
b: Queen recorded 1994. Special mix for A&R guy
#4
a: Way of the World. A Flipper cover. Recorded on Chinese new year
b: Theme a Clown Alley cover recorded in Sweden on our first euro tour
#5
a: It's Shoved. We &ltu &ltthink it's live but it might be rehearsal/keg party
b: Forgotten Principles recorded 1983 with original lineup of Matt Lukin and Mike Dillard
#6
a: GGIIBBYY. a bad song we chopped off the Houdini record.
b: Theresa Screams. Hands down our all time favorite Melvins song
#7
a: Poison. Our mix of the Wayne Kramer original
b: Double Troubled. A weird mish mash recorded ?????
#8
a: Specimen recorded for Stag at the last minute
b: All At Once Nuff said
#9
a: Jacksonville. 1994 with L7. Our favorite gig of the tour
b: Dallas. 1995 with NIN. Our favorite gig of the tour.
#10
a: The Bloat. Demo for Stag sessions
b: Fast Forward. Buzz & Dale playing with a cassette recorder
#11
a: Nasty Dogs and Funky Kings, teen age attempts at arena level rock
b: HDYF recorded in 1996 with IMA of Yoko Ono fame
#12
a: How-++-Harry Lauders Walking Stick Tree, a rare blend of two classics
b: Zodiac courtesy of the band "Brutal Truth"