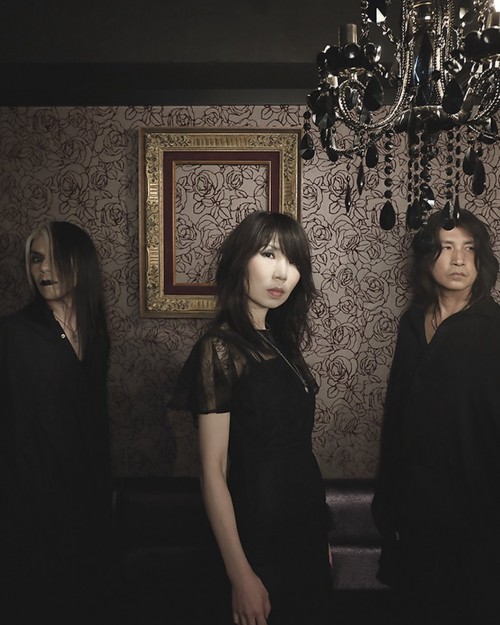 Boris
Country

Japan

Formed
1992,

Tokyo, Japan

Genres

Drone Metal

,

Doom Metal

,

Sludge Metal

,

Noise Rock

,

Post-Rock

,

Experimental Rock

Labels
Fangs Anal Satan, Mangrove, MIDI Creative, Quattro, Diwphalanx Records, Kult of Nihilow, Misanthropic Agenda, Tearbridge Records, Sargent House,Third Man Records, Blood Sucker Records, Sacred Bones Re
Years active
1992-present
Website

https://borisheavyrocks.com/
Takeshi

:

Bass, Guitars

(1992-present)

, Vocals

(1996-present)

Wata

:

Guitars

(1992-present)

, Vocals

(2008-present)

Atsuo

:

Vocals

(1992-present)

, Drums

(1996-present)
Nagata

:

Drums

(1992-1996)
Releases : 47 Total votes : 0 Reviews : 0
Added by

SludgeLeader
Last edited by

SludgeLeader
| | Track title | Album title | Rating | Votes |
| --- | --- | --- | --- | --- |
| 1 | Heavy Friends | Heavy Rocks (2002) | 100 | 1 |
Additional notes
The band was named after the Melvins song "Boris" on the "Bullhead" album. They started out as a 4-piece in 1992 but became a 3-piece after Nagata left the band in 1996.

They are known to regularly switch musical genres between albums, drawing influence from a huge variety of styles including psychedelic rock, punk, sludge, doom metal, drone, pop, noise, shoegaze and ambient.

Fangs Anal Satan is the band's own label.