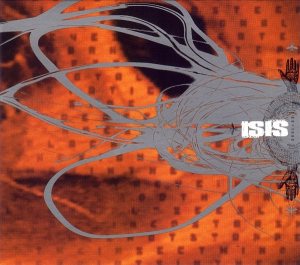 SGNL>05
Reviews : 0
Comments : 0
Total votes : 0
Rating : -
Have : 0
Want : 0
Added by

SludgeLeader
| | Title | Length | Rating | Votes |
| --- | --- | --- | --- | --- |
| 1. | SGNL&gt05 (Final Transmission) | 2:52 | - | 0 |
| 2. | Divine Mother (The Tower Crumbles) | 9:15 | - | 0 |
| 3. | Beneath Below | 4:54 | - | 0 |
| 4. | Constructing Towers | 8:24 | - | 0 |
| 5. | Celestial (Signal Fills the Void) | 10:22 | - | 0 |
Aaron Turner

:

Vocals, Guitars

Mike Gallagher

:

Guitars

Jeff Caxide

:

Bass

Aaron Harris

:

Drums

Bryant C. Meyer

:

Keyboards

Justin K. Broadrick

:

Remixing (5)
Production staff / artist
Aaron Turner

:

Artwork, Cover Art, Design

Jason Hellmann

:

Artwork

Dave Merullo

:

Editing, Mastering

Matt Bayles

:

Producer, Engineering, Mixing
Additional notes
Recorded and mixed at The Outpost in Stoughton, MA.
"Celestial" remixed and produced at Avalanche Studios in the UK.
Mastered and edited at M-Works Mastering in Cambridge, MA.

There also exists a pre-release demo edition, with the cover art acting as a homage to Godflesh. The cover is an exact copy of the self titled Godflesh debut, except the Isis logo and album title is printed in place of the original Godflesh logo.
Limited to 40 numbered copies.

The liner notes on the back tray read:

"Instructions: "Play loud, smoke weed, don't sell this on Ebay, don't copy this for your friends, and listen to this goddamn thing the whole way through for best results".

This release is considered an extension of the Celestial full-length; these 5 tracks were culled from those same recording sessions. In relation to this, the tracks are labeled as 12-16 on the packaging.