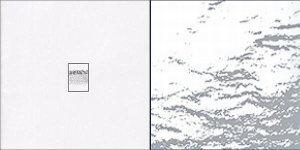 Oceanic Remixes / Reinterpretations
Reviews : 0
Comments : 0
Total votes : 0
Rating : -
Have : 0
Want : 0
Added by

SludgeLeader
Oceanic Remixes / Reinterpretations Information
Title
Length
Rating
Votes
Disc 1
1.

Weight (Fennesz Remix)

6:34
-
0
2.

False Light (Carry Edit)

7:52
-
0
3.

Hym (Thomas Köner Remix)

6:18
-
0
4.

The Other (James Plotkin Remix)

9:48
-
0
5.

Carry (Tim Hecker Remix First Version)

4:26
-
0
6.

Maritime (Teledubgnosis Remix)

9:24
-
0
7.

Maritime (Mike Patton Remix)

3:42
-
0
Disc 2
1.

The Beginning and the End (Venetian Snares Remix)

5:05
-
0
2.

Carry (Tim Hecker Remix Second Version)

5:20
-
0
3.

False Light (Deadverse Remix)

5:30
-
0
4.

Carry: Like I Will Love Her Forever? (Fuckin Die!!!) (Speedranch Remix)

5:50
-
0
5.

From: Sinking, To: Drowning (Destructo Swarmbots Remix)

7:14
-
0
6.

Hym (Justin Broadrick Remix)

14:54
-
0
Production staff / artist
Aaron Turner

:

Artwork, Cover Art, Design

Speedranch

:

Remixing

Oktopus

:

Remixing

Justin Broadrick

:

Remixing

Venetian Snares

:

Remixing

Mike Patton

:

Remixing

Tim Hecker

:

Remixing

James Plotkin

:

Remixing

Thomas Koner

:

Remixing

Ayal Naor

:

Remixing

Christian Fennesz

:

Remixing

Nick Zampiello

:

Editing, Mastering
Additional notes
Collects the Oceanic Remixes Volumes I-IV 12" vinyl series on a double CD.
Track CD2 - 2 is exclusive to this release.

Released in Japan by Daymare Recordings.

Also released as 4x 12" clear vinyl box set, limited to 300 copies by Robotic Empire in 2006.

Mastered and edited at New Alliance East Mastering.

Left: normal cover, right: Japan cover.