Pink Floyd
–
Wish You Were Here
Audio Published on 2016-01-13
Lyrics
So, so you think you can tell Heaven from Hell, blue skies from pain.
Can you tell a green field from a cold steel rail?
A smile from a veil?
Do you think you can tell?

Did they get you to trade your heroes for ghosts?
Hot ashes for trees?
Hot air for a cool breeze?
Cold comfort for change?
Did you exchange
A walk-on part in the war for a lead role in a cage?

How I wish, how I wish you were here.
We're just two lost souls swimming in a fish bowl, year after year,
Running over the same old ground.
What have we found?
The same old fears.
Wish you were here.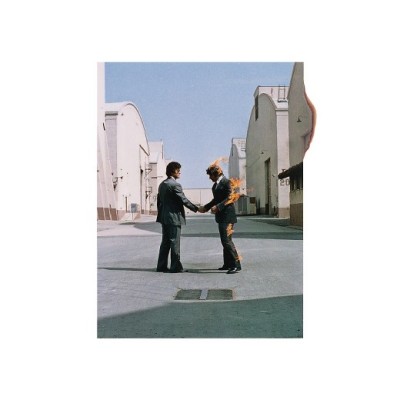 | | |
| --- | --- |
| Artist | |
| Album | Wish You Were Here |
| Type | Studio Full-length |
| Released | 1975-09-15 |
| Genres | Progressive Rock, Art Rock |
| Labels | Harvest, Columbia Records, CBS |
| Length | 44:28 |
Rating : 96.3 / 100
Votes : 10
Members
David Gilmour

:

Vocals, Guitar, Lap Steel Guitar, EMS Synthi AKS, Keyboards, Tape Effects

Roger Waters

:

Vocals, Bass Guitar, Guitar, EMS VCS 3, Tape Effects

Richard Wright

:

Keyboards, EMI VCS 3, Clavinet, Background Vocals

Nick Mason

:

Drums, Percussion, Tape Effects
Additional musicians
Venetta Fields

:

Backing Vocals

Carlena Williams

:

Backing Vocals

Dick Parry

:

Saxophone on "Shine on You Crazy Diamond"

Roy Harper

:

Vocals on "Have a Cigar"

Pink Floyd

–

Wish You Were Here Videos
(4)
Music Video
2018-09-01
Audio
2016-01-13
Audio
2016-01-13
▶ Wish You Were Here
Audio
2016-01-13
Pink Floyd Videos (33)
Contributors

Eagles