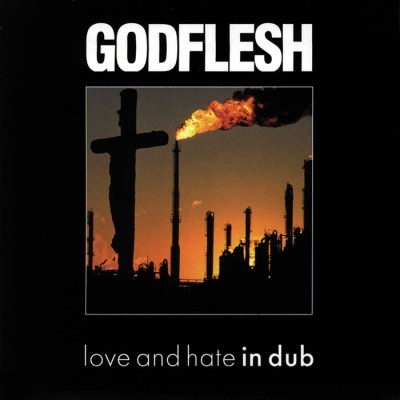 Love and Hate in Dub
Reviews : 0
Comments : 0
Total votes : 0
Rating : -
Have : 0
Want : 0
Added by

SludgeLeader
Last edited by

SludgeLeader
Love and Hate in Dub Information
| | Title | Length | Rating | Votes |
| --- | --- | --- | --- | --- |
| 1. | Circle of Shit (To The Point Dub) | 4:50 | - | 0 |
| 2. | Wake (Break Mix) | 5:24 | - | 0 |
| 3. | Almost Heaven (Closer Mix) | 5:42 | - | 0 |
| 4. | Gift from Heaven (Breakbeat) | 5:55 | - | 0 |
| 5. | Frail (Now Broken) | 5:19 | - | 0 |
| 6. | Sterile Prophet (Version) | 4:42 | - | 0 |
| 7. | Almost Heaven (Helldub) | 5:50 | - | 0 |
| 8. | Kingdom Come (Version) | 5:52 | - | 0 |
| 9. | Time, Death And Wastefulness (In Dub) | 7:16 | - | 0 |
| 10. | Sterile Prophet (In Dub) | 5:04 | - | 0 |
| 11. | Domain | 5:04 | - | 0 |
| 12. | Gift From Heaven (Heavenly) | 10:10 | - | 0 |
Production staff / artist
Mell Dettmer

:

Remastering (2008)

Antz

:

Design
Additional notes
Remix album of "Songs of Love and Hate" including dubbed versions, breakbeat versions and experimental remixes as well as some original song versions from "Songs of Love and Hate."

Released June 24th in the US, the UK release was on July 21st. The UK version comes in a digipak packaging, but have the same track listing.

The promo cassette has no cover, and its catalog number is the same as the cd, this is difficult to find.

Contrary to popular belief, the album cover picture here and the one later on "Love and Hate in Dub" are not in the same location nor were they taken by the same photographer.

Some interesting notes from Antz who worked on most of Godflesh's art and worked for Earache during the mid-late 90's on recreating reissue artwork for reissue albums:

"The cover for LaHiD isn't the same place as the cover for the SoLaH album. I know they look similar but the shots were both taken by different photographers and in different places. The second shot was sourced because it looked like the first but more doomy. The cross in the first cover was digitally moved on the cover to make a better image and on the second one the sky was enhanced to make it more interesting. Originally the cover of the second album was going to be
the same as the first but with an effect like tracing paper down the right hand side with the new title on but in the end Justin and I decided to come up with a different idea. Having the digipack format as the main CD format on the second CD took a lot of persuading with Earache as it was more expensive than a normal case. "

Re-released on vinyl by Kreation Records in 2008. Remastered by Mell Dettmer ('fire' splatter x250, gold/black splatter x250, black unlimited).