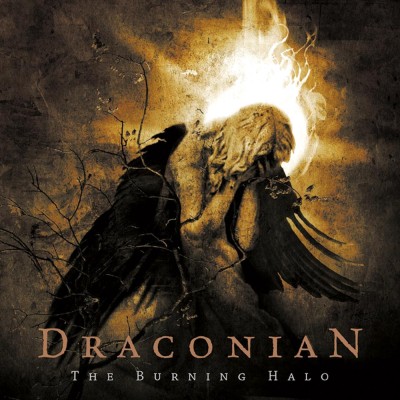 The Burning Halo
Reviews : 0
Comments : 0
Total votes : 0
Rating : -
Have : 0
Want : 0
Added by

Eagles
Last edited by

SludgeLeader
The Burning Halo Information
| | Title | Length | Rating | Votes |
| --- | --- | --- | --- | --- |
| 1. | She Dies | 7:28 | - | 0 |
| 2. | Through Infectious Waters (A Sickness Elegy) | 8:04 | - | 0 |
| 3. | The Dying | 9:48 | - | 0 |
| 4. | Serenade of Sorrow | 5:00 | - | 0 |
| 5. | The Morningstar | 8:01 | - | 0 |
| 6. | The Gothic Embrace | 8:34 | - | 0 |
| 7. | On Sunday They Will Kill the World (Ekseption cover) | 4:12 | - | 0 |
| 8. | Forever My Queen (Pentagram cover) | 2:49 | - | 0 |
Johan Ericson

:

Lead Guitars, Backing Vocals

Anders Jacobsson

:

Vocals, Lyrics

Jerry Torstensson

:

Drums, Percussion

Daniel Arvidsson

:

Rhythm Guitars

Fredrik Johansson

:

Bass

Andreas Karlsson

:

Keyboards, Programming

Lisa Johansson

:

Vocals
Production staff / artist
Andreas Karlsson

:

Producer

Anders Bergström

:

Mixing Engineer

Peter in de Betou

:

Mastering Engineer

Johan Ericson

:

Producer

Travis Smith

:

Cover Art, Layout, Design

Therés Björk

:

Photography (artwork), Lyrics Co-writing (track 1)

Fredrik Karlsson

:

Photography (band)

Zdrite Romeo

:

Photography (centerfold)
Additional notes
Recorded between January and April 2006.
Produced by Andreas Karlsson and Johan Ericsson.
Mixed at Anders Ljudbild by Anders Bergström and Draconian.
Mastered at Tailor Maid Productions by Peter in de Betou.

"She Dies", "Through Infectious Waters (A Sickness Elegy)", and "The Dying" are new material. "Serenade of Sorrow", "The Morningstar", and "The Gothic Embrace" are re-recorded songs from the The Closed Eyes of Paradise demo.

"Bonus" EP featuring three new songs, three re-recorded songs from their demo album "The Closed Eyes of Paradise" and two covers.