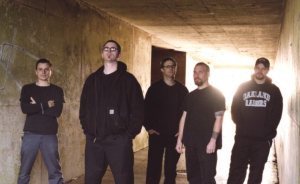 Tribes of Neurot
Pete Inc.

:

Unknown

Billy Anderson

:

Unknown

Ajax

:

Unknown

Danny

:

Unknown

Dave Edwardson

:

Unknown

Scott Kelly

:

Unknown

Noah Landis

:

Unknown

Jason Roeder

:

Unknown

Steve Von Till

:

Unknown
Scott Ayers

:

Unknown

Frank Garymartin

:

Unknown

Jackie Perez Gratz

:

Cello

(1999)
Releases : 24 Total votes : 0 Reviews : 0
Added by

SludgeLeader
Tribes of Neurot Discography
Additional notes
Side project of Neurosis.

The albums "Times of Grace" (by Neurosis) and "Grace" (by Tribes of Neurot) were designed to be played together.

The album "Static Migration" is a collaboration with Pain Teens guitarist Scott Ayers, who appears under the pseudonym "Walking Time Bombs".
While it is stated on numerous websites, this album does not feature Scott Hull (Pig Destroyer, Agoraphobic Nosebleed, Treblinka (USA), Japanese Torture Comedy Hour, Anal Cunt).

"Locust Star" EP (1996) by Neurosis is actually a split between Neurosis and Tribes Of Neurot.
And "A Sun That Never Sets" DVD by Neurosis is actually a DVD-split of Neurosis and Tribes of Neurot under name "A Sun That Never Sets/A Resonant Sun".