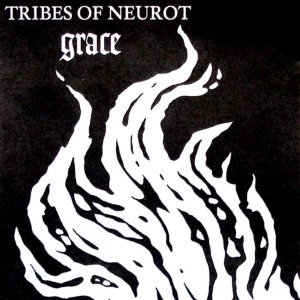 Grace
Reviews : 0
Comments : 0
Total votes : 0
Rating : -
Have : 0
Want : 0
Added by

SludgeLeader
| | Title | Length | Rating | Votes |
| --- | --- | --- | --- | --- |
| 1. | - | 1:59 | - | 0 |
| 2. | - | 7:35 | - | 0 |
| 3. | - | 8:37 | - | 0 |
| 4. | - | 9:14 | - | 0 |
| 5. | - | 5:55 | - | 0 |
| 6. | - | 1:41 | - | 0 |
| 7. | - | 7:28 | - | 0 |
| 8. | - | 2:57 | - | 0 |
| 9. | - | 9:35 | - | 0 |
| 10. | - | 7:22 | - | 0 |
| 11. | - | 3:39 | - | 0 |
Guest / session musicians
Jackie Perez Gratz

:

Cello
Production staff / artist
Dustin Donaldson

:

Mixing

Dave Clark

:

Mixing

Brian Jackson

:

Mixing, Mastering, Engineering
Additional notes
Contains 11 untitled tracks.
"Times of Grace" (Neurosis) and "Grace" (Tribes of Neurot) were designed to be played together.

Mixed By - Brian Jackson, David Clark, Dustin Donaldson, Tribes Of Neurot
Mixed By [Engineer], Mastered By [Engineer] - Brian Jackson

This recording is the companion disc to the Neurosis Times Of Grace CD. Grace is sonically designed to be played simultaneously with the Neurosis disc. Alone, it possesses the same dynamic flow, fundamental texture and emotional impact as Times of Grace. Played together, these recordings create a unique multi-dimensional sound experience.

Recorded at Neurot Mobile.
Mixed and mastered at Seismic Seance, SF.
Tribes of Neurot Discography