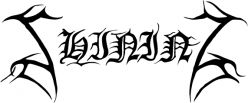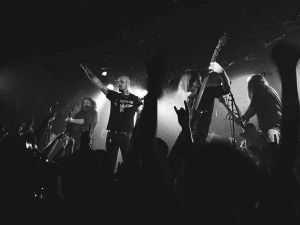 Shining
a.k.a.
ex-Voorhees
Country

Sweden

Formed
1996,

Stockholm, Sweden

Currently

Halmstad, Hallands län, Sweden

Genres

Black Metal

,

Depressive Black Metal

Labels
Selbstmord Services, Avantgarde Music, Osmose Productions, Spinefarm Records, Dark Essence Records, Season of Mist
Years active
1996-2004, 2004-present
Website

http://www.shiningasylum.com
Niklas Kvarforth

:

Guitars, Keyboards, Vocals

(1996-present)

Peter Huss

:

Guitars

(2005-present)

Jarle "Uruz" Byberg

:

Drums

(2007-2008, 2016-present)

Marcus Hammarström

:

Bass

(2016-present)
Joel Lindholm

:

Bass

Ted "Impaler" Wedebrand

:

Drums

(1996-2001)

Robert

:

Vocals

(1998)

Andreas Classen

:

Vocals

(1999-2000)

Tusk

:

Bass

(2000-2001)

Phil A. Cirone

:

Bass, Keyboards

(2001-2005, 2007-2008)

Jan Axel "Hellhammer" Blomberg

:

Drums

(2001-2004)

Håkan "Inisis" Ollars

:

Guitars, Keyboards

(2002)

Johan Hallander

:

Bass

(2005-2007)

Ludwig Witt

:

Drums

(2005-2007, 2011-2012)

John Doe

:

Guitars

(2005-2006)

Andreas Casado

:

Guitars

(2005-2006)

Fredric "Wredhe" Gråby

:

Guitars

(2006-2011)

Larsen

:

Bass

(2008-2010)

Richard "Rick" Schill

:

Drums

(2008-2010)

Christian Larsson

:

Bass

(2010-2016)

Sebastiaan Bats

:

Guitars

(2011)

Rainer Tuomikanto

:

Drums

(2012-2016)

Euge Valovirta

:

Guitars, Backing Vocals

(2012-2017)
Releases : 15 Total votes : 0 Reviews : 0
Added by

Eagles
Last edited by

SludgeLeader
Additional notes
The band's name does not refer to the 1977 Stephen King horror novel The Shining (nor the 1980 Stanley Kubrick movie based on it); rather, according to Niklas Kvarforth, it means "the path to enlightenment".

All Shining full-length albums have six songs, and usually have roman numbers preceding the titles in chronological order. Kvarforth chose to stop the numeration in 2012, saying that "the use of numbers to describe our albums is no longer something that Shining is interested in doing", although he re-started to numerate them with 2013's compilation 8 ½ - Feberdrömmar i vaket tillstånd.

Moreover, since the release of their third album, III - Angst - Självdestruktivitetens Emissarie, most Shining full-lengths feature an instrumental song, always the fifth one. This habit ended with their ninth release, IX - Everyone, Everything, Everywhere, Ends, in which the instrumental track is the first one.