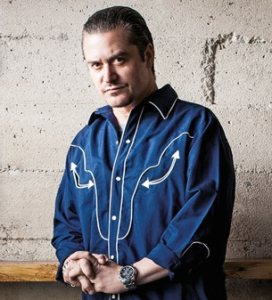 Mike Patton
a.k.a.
Michael Allan Patton
Country

United States

Born
January 27, 1968, Eureka, California, United States

(age 52)

Member of
Mr. Bungle

(1985-2000)


Faith No More

(1988-1998, 2009-present)


Fantômas

(1998-present)


Tomahawk

(2000-present)

Occupations
Musician, Songwriter, Actor, Producer, Film Composer
Instruments
Vocals
Genres

Experimental Ambient

,

Noise

,

Classical

,

Easy Listening

Labels
Ipecac Recordings
Years active
1996-present
Website

https://www.facebook.com/mikepatton
Releases : 5 Total votes : 0 Reviews : 0
Added by

SludgeLeader
Last edited by

SludgeLeader
Additional notes
Michael Allan "Mike" Patton is an American singer-songwriter, producer, and actor, best known as the lead singer of the rock band Faith No More. He has sung for Mr. Bungle, Tomahawk, Lovage, Fantômas, The Dillinger Escape Plan and Peeping Tom. Patton owns and produces for Ipecac Recordings.

Performed creature voices on "I Am Legend" and "Left 4 Dead".
Performed the voice of the eponymous force in the video game "The Darkness".

Around 2003, Mike was asked to join Velvet Revolver as their lead singer, but declined the audition offer.