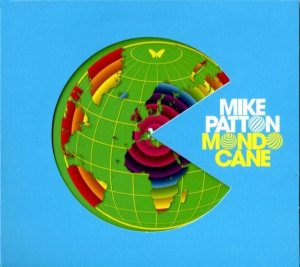 Mondo Cane
Reviews : 0
Comments : 0
Total votes : 0
Rating : -
Have : 0
Want : 0
Added by

SludgeLeader
| | Title | Length | Rating | Votes |
| --- | --- | --- | --- | --- |
| 1. | Il Cielo In Una Stanza | 3:56 | - | 0 |
| 2. | Che Notte! | 3:18 | - | 0 |
| 3. | Ore D'Amore | 2:53 | - | 0 |
| 4. | Deep Down | 3:22 | - | 0 |
| 5. | Quello Che Conta | 4:04 | - | 0 |
| 6. | Urlo Negro | 2:49 | - | 0 |
| 7. | Scalinatella | 3:15 | - | 0 |
| 8. | L'Uomo Che Non Sapeva Amare | 3:17 | - | 0 |
| 9. | 20 Km Al Giorno | 2:56 | - | 0 |
| 10. | Ti Offro Da Bere | 2:28 | - | 0 |
| 11. | Senza Fine | 4:38 | - | 0 |
Guest / session musicians
Beppe Gismondi

:

Vocals

Elena Bacciolo

:

Vocals

Roberta Bacciolo

:

Vocals

Roberta Magnetti

:

Vocals

Silvano Borgatta

:

Vocals

Alessandro "Asso" Stefana

:

Acoustic Guitar, Electric Guitar, Mandolin

Coralli Di Torino

:

Choir

Aldo Sisillo

:

Conductor

Gege' Munari

:

Drums

Antonio Borghini

:

Bass

Riccardo Onori

:

Guitars, Acoustic Guitar

Enri

:

Hammond Organ, Clavinet, Moog Synthesizer, Farfisa Synthesizer

Fabrizio Aiello

:

Percussion

Vincenzo Vasi

:

Theremin, Electronics

Roy Paci

:

Trumpet
Production staff / artist
Mike Patton

:

Arrangement, Producer, Tracking (multi-instrument Overdubs), Recording (studio). Design, Layout, Editing

Filarmonica Arturo Toscanini

:

Orchestral

Massimo Carli

:

Recordings (live)

Daniele Luppi

:

Arrangement, Producer

Gavin Lurssen

:

Mastering

Anton Riehl

:

Pre-mixing, Editing, Post-producer

Daniele Luppi

:

Editing, Post-producer

Massimo Simonini

:

Producer (live Project), Management (live Project)

Andrea Carli

:

Assistant Recording

Roberto Monari

:

Assistant Recording
Additional notes
Studio recordings and multi-instrument overdubs at Vulcan, S.F. Mixed at the Mute Matrix, LA. Mastered at Lurssen Mastering, LA. Analog tape transfers at LAFX, N. Hollywood.

Live recordings by BH Audio, assisted at the Teatro Rossini Di Lugo, Teatro Comunale Di Modena, and the Piazzale Delle Terme Berzieri, Salsomaggiore, Italy; during Angelica Festival Internazionale Di Musica, 17th Edition.

Comes in a die-cut, six-panel digipak. An insert is included in one of the nested sleeves.