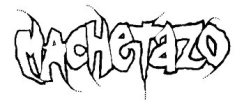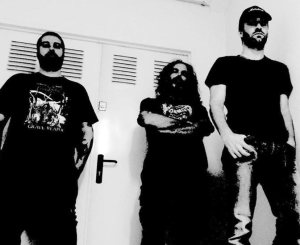 Machetazo
Dopi Drums,

:

Vocals

(1994-?)

Rober Bustabad

:

Guitars, Bass

(2000-?)

Iago Alvite

:

Bass

(2013-?)
Carlos Cadáver

:

Bass, Vocals

Chinín

:

Bass, Vocals

Ernesto Apesto

:

Drums

Nacho

:

Guitars

Gonso Pedrido "El Calaveras"

:

Guitars, Vocals
Releases : 17 Total votes : 0 Reviews : 0
Added by

SludgeLeader
Additional notes
The band used to have no lyrics, the Mundo Cripta album was the first one with written lyrics.

Machetazo usually featured intros to their songs from old horror films, in the vein of Mortician or Impetigo.

The band logo was designed by Chris Reifert.

The band has had a wealth of guest appearances from other famous faces on their albums. See the additional notes of each album for more details.