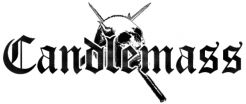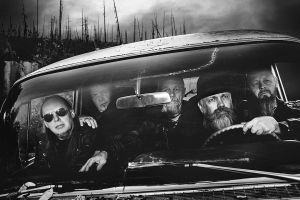 Candlemass
a.k.a.
ex-Nemesis
Country

Sweden

Formed
1984,

Stockholm, Sweden

Genres

Epic Doom Metal

Labels
Black Dragon Records, Axis Records, Active Records, Music for Nation, Nuclear Blast, Napalm Records
Years active
1982-1984 (as Nemesis), 1984-1994, 1997-2002, 2004-present
Website

http://www.candlemass.se/
Leif Edling

:

Bass

(1984-1994, 1997-2002, 2004-present)

, Vocals

(1984-1986)

Mats "Mappe" Björkman

:

Rhythm Guitars

(1985-1994, 2001-2002, 2004-present)

Johan Längquist

:

Vocals

(1986, 2018-present)

Jan Lindh

:

Drums

(1987-1994, 2001-2002, 2004-present)

Lars "Lasse" Johansson

:

Lead Guitars

(1987-1994, 2001-2002, 2004-present)
Mats Ekström

:

Drums

(1984-1986)

Christian Weberyd

:

Guitars

(1984-1985)

Jonny Reinholm

:

Guitars, Drums

(1984-1985)

Messiah Marcolin

:

Vocals

(1986-1991, 2001-2002, 2004-2006)

Mike Wead

:

Guitars

(1987)

Thomas Vikström

:

Vocals

(1991-1994)

Jejo Perković

:

Drums

(1997-1999)

Patrik Instedt

:

Guitars

(1997-1998)

Michael Amott

:

Guitars

(1997-1998)

Björn Flodkvist

:

Vocals

(1997-2001)

Mats Ståhl

:

Guitars

(1998-1999)

Carl Westholm

:

Keyboards

(1998)

Tony Martin

:

Vocals

(2004)

Mats Levén

:

Vocals

(2006, 2015-2018)

Robert Lowe

:

Vocals

(2006-2012)
Releases : 24 Total votes : 0 Reviews : 0
Added by

Eagles
Last edited by

SludgeLeader
Additional notes
Originators of the epic doom metal style.

Candlemass perhaps got its earliest start in 1982 when several of its members-to-be were in a band called Nemesis. After ten years together, Candlemass split up in 1994, but Leif Edling resurrected the band in 1997 for Dactylis Glomerata because labels weren't interested in his new band, Abstrakt Algebra. The classic line-up reunited in 2001.

2012's "Psalms for the Dead" was announced as their last studio album. Afterwards, they continued to perform live, and eventually another full length, "The Door to Doom", was recorded in 2018.

Robert Lowe was fired in June 2012, due to poor live performances. Mats Levén was announced as a live replacement, who however went on to record two EPs with them.

Johan Längquist sang on their debut as a guest, auditioned to join in 1991 (but did not), and performed live with the band on occasion, usually when they played Epicus Doomicus Metallicus in its entirety. He finally joined in 2018.

Carl Westholm was part of Candlemass' official line-up in 1998 and often provides keyboard parts on their albums.

At the 2014 Roadburn Festival in Holland, they performed Ancient Dreams in its entirety. Alan Averill joined them on stage to sing "Incarnation of Evil".

In November 2014, Leif Edling announced he would be taking a year off the band's activities for health reasons. Keyboard player Per Wiberg deputized on bass, with Jörgen Sandström filling in when Per was unable.