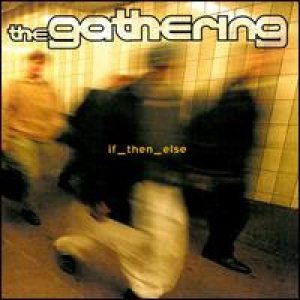 If_Then_Else
Reviews : 0
Comments : 0
Total votes : 0
Rating : -
Have : 0
Want : 0
Added by

Eagles
| | Title | Length | Rating | Votes |
| --- | --- | --- | --- | --- |
| 1. | Rollercoaster | 4:45 | - | 0 |
| 2. | Shot To Pieces | 4:10 | - | 0 |
| 3. | Amity | 5:57 | - | 0 |
| 4. | Bad Movie Scene | 3:49 | - | 0 |
| 5. | Colorado Incident | 4:53 | - | 0 |
| 6. | Beautiful War | 2:32 | - | 0 |
| 7. | Analog Park | 6:05 | - | 0 |
| 8. | Herbal Movement | 4:10 | - | 0 |
| 9. | Saturnine | 5:11 | - | 0 |
| 10. | Morphia's Waltz | 6:37 | - | 0 |
| 11. | Pathfinder | 4:38 | - | 0 |
Anneke van Giersbergen

:

Vocals

Rene Rutten

:

Guitars

Hugo Prinsen Geerligs

:

Bass

Hans Rutten

:

Drums

Frank Boeijen

:

Keyboards
Additional notes
Guests :
Bart van Vegchel - French horn [1, 6, 11]
Ad Verspaandonk - Trombon [6, 11]
Emmeke Bressers - Oboe [6]
Jasper Slotboom & Marthe Kalkhoven - cello [6]
Jiska ter Bals - violin [3, 9, 10]

Produced by the Gathering. Co-produced by Zlaya Hadzich.
Recorded at studio 'Koeienverhuurbedrijf', Purmerend, and 'S & K' studio,
Doetinchem, january - march 2000 by Zlaya Hadzich & Dick Kemper.
Mixed & mastered on ProTools by Attie Bauw at Bauwhaus studio, Amsterdam, april
2000.
All music by the Gathering.
All lyrics by Anneke van Giersbergen, except [5] A. v. Giersbergen/H. Rutten.
Strings and brass arrangements by Frank Boeijen.
All pictures by Peter Blok except 'vibraphone' pic. by Hugo Prinsen Geerligs.
Endorsements by Koch, Gibson, Epiphone by Gibson, Mapex.

The initial European pressing came in a limited box, which also contained a
poster and sticker.

Also released on LP, limited to 1000 copies.
The Gathering Discography