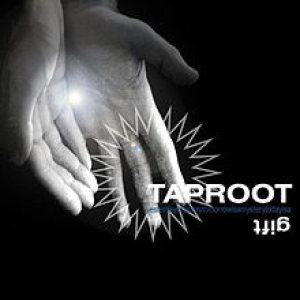 Gift
Reviews : 0
Comments : 0
Total votes : 0
Rating : -
Have : 0
Want : 0
Added by

PopRock
| | Title | Length | Rating | Votes |
| --- | --- | --- | --- | --- |
| 1. | Smile | 3:33 | - | 0 |
| 2. | Again & Again | 3:56 | - | 0 |
| 3. | Emotional Times | 3:04 | - | 0 |
| 4. | Now | 3:23 | - | 0 |
| 5. | 1 Nite Stand | 3:40 | - | 0 |
| 6. | Believed | 4:02 | - | 0 |
| 7. | Mentobe | 3:38 | - | 0 |
| 8. | I | 4:14 | - | 0 |
| 9. | Mirror's Reflection | 3:11 | - | 0 |
| 10. | Dragged Down | 3:31 | - | 0 |
| 11. | Comeback | 4:24 | - | 0 |
| 12. | Impact | 2:47 | - | 0 |
| 13. | Day By Day (Japan Bonus Track) | 3:21 | - | 0 |
Production staff / artist
Tom Baker

:

Digital Editing, Mastering

Frank Gryner

:

Assistant Engineer

Scott Humphrey

:

Mixing

Ted Reiger

:

Assistant Engineer

Stephen Richards

:

Programming, Vocals

Edward Smith

:

Photography

Ulrich Wild

:

Engineer, Mixing, Producer
Additional notes
Tracks 2, 6, 7, 9 and 11 are re-recordings of early songs the appeared on the demos, "...Something More Than Nothing" and "Upon Us". Both were released in 1998 and 1999.
A b-side, "Day By Day", can be found on the Dracula 2000 soundtrack,CD single for "Again & Again" and the Japanese release of "Gift".
Other b-sides entitled "Thrift Whore", "Strive", and "Get Me" can be found through file-sharing networks.