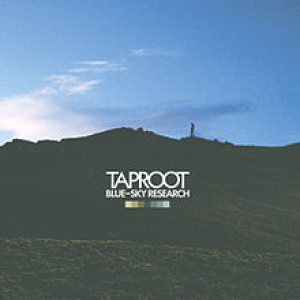 Blue-Sky Research
Reviews : 0
Comments : 0
Total votes : 0
Rating : -
Have : 0
Want : 0
Added by

PopRock
Blue-Sky Research Information
| | Title | Length | Rating | Votes |
| --- | --- | --- | --- | --- |
| 1. | I Will Not Fall for You | 3:01 | - | 0 |
| 2. | Violent Seas | 3:45 | - | 0 |
| 3. | Birthday | 4:29 | - | 0 |
| 4. | Facepeeler | 4:49 | - | 0 |
| 5. | Calling | 3:53 | - | 0 |
| 6. | Forever Endeavor | 4:04 | - | 0 |
| 7. | April Suits | 3:27 | - | 0 |
| 8. | Lost in the Woods | 4:14 | - | 0 |
| 9. | So Eager | 4:00 | - | 0 |
| 10. | She | 3:25 | - | 0 |
| 11. | Promise | 3:35 | - | 0 |
| 12. | Nightmare | 4:02 | - | 0 |
| 13. | Blue-Sky Research/What's Left | 4:42 | - | 0 |
Stephen Richards

:

Vocals, Guitar, Composer

Mike DeWolf

:

Guitar, Composer

Philip Lipscomb

:

Bass, Composer

Jarrod Montague

:

Drums, Composer
Production staff / artist
Keith Armstrong

:

Assistant Engineer

Elliott Blakey

:

Engineer

Trevor Cole

:

Guitar Technician

Lanre Gaba

:

Artist Coordination

Eric Hackett

:

Drum Technician

Dmitar Krnjaic

:

Assistant Engineer

Chris Lord-Alge

:

Mixing

Vlado Meller

:

Mastering

Craig Rosen

:

Artist Coordination

Mindy Ryu

:

Layout Design

Mark Santangelo

:

Assistant

Tom Storms

:

A&R

Nitin Vadukul

:

Photography

Mark Wakefield

:

A&R

Toby Wright

:

Engineer, Producer

Mike DeWolf

:

Art Conception, Design Direction
Additional notes
Japanese Bonus Track
14. Stay Away (3:19)

"Calling" was released in late 2005. It was used by the WWE as the theme song for their Unforgiven pay-per-view event in 2005.
Received radio airplay on June 27, 2005.
Music video premiered on MTV.com.
Another song titled "Who's to Say" was recorded during the Blue-Sky Research sessions but has yet to be officially released on CD because of record politics. Stephen Richards was hoping for it to be a single, but was disappointed that it did not make the final cut. The song was, however, available for download on the band's official MySpace page for a limited time.
"Facepeeler" was supposed to be the band's third single, but because of record politics and poor album sales, it did not make it as a single. However, the band did have a contest for the fans to create a music video.