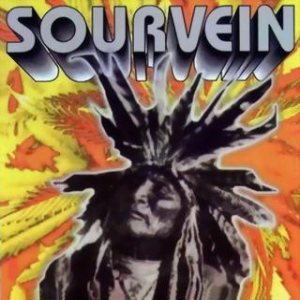 Sourvein
Reviews : 0
Comments : 0
Total votes : 0
Rating : -
Have : 0
Want : 0
Added by

SludgeLeader
| | Title | Length | Rating | Votes |
| --- | --- | --- | --- | --- |
| 1. | Salvation | 3:57 | - | 0 |
| 2. | Dirty South | 4:55 | - | 0 |
| 3. | Uneasy | 4:47 | - | 0 |
| 4. | Gone | 5:31 | - | 0 |
| 5. | Snakerunn | 7:12 | - | 0 |
| 6. | Plead the Fifth | 3:37 | - | 0 |
| 7. | Burial | 4:17 | - | 0 |
| 8. | Intake | 3:56 | - | 0 |
T-Roy

:

Vocals

Liz

:

Guitars

J.C.

:

Bass

Slim

:

Drums
Production staff / artist
T. Witherell

:

Artwork, Design (for Vinyl)

Phil Allison

:

Photography

G. Wilson

:

Artwork, Design (Graphics)

Haraldo Mardones

:

Mastering

Paul Webb

:

Mixing, Producer

Tommy

:

Recording

Brian P. Goat

:

Artwork (CD Art)
Additional notes
Recorded at Sound House Studios, New Orlean, Louisiana, April / May 2000

Also known as "Salvation".

All lyrics written by Troy Medlin, music by Sourvein

Released in collaboration with Berserker Records.

Re-released by Hydro-Phonic Records (January 23, 2012) as 12" vinyl (cat. # HPR-248), limited to 300 copies: 200 "Clear Gold" copies on translucent orange vinyl with gold cover; 100 "Deluxe Glow-in-the-Dark" copies on glow-in-the-dark green vinyl with a glow-in-the-dark cover. Comes with insert.