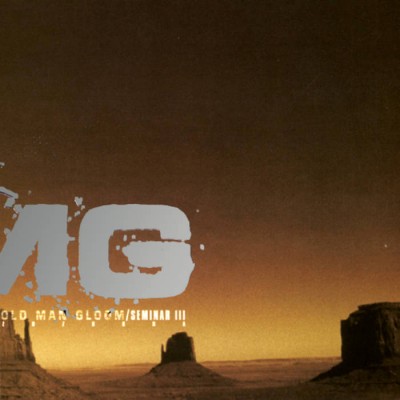 Seminar III: Zozobra
Reviews : 0
Comments : 0
Total votes : 0
Rating : -
Have : 0
Want : 0
Added by

SludgeLeader
Last edited by

SludgeLeader
Seminar III: Zozobra Information
| | Title | Length | Rating | Votes |
| --- | --- | --- | --- | --- |
| 1. | Zozobra | 27:19 | - | 0 |
Aaron Turner

:

Guitars, Vocals

Nate Newton

:

Guitars, Vocals

Caleb Scofield

:

Bass, Vocals

Santos Montano

:

Drums
Production staff / artist
Kurt Ballou

:

Engineer

Dave Merullo

:

Mixing, Mastering Engineer

Old Man Gloom

:

Mixing, Mastering Engineer

Weffrey Caxide

:

Additional Engineer

Luke Scarola

:

Additional Engineer

Aaron Turner

:

Additional Engineer, Design
Additional notes
Line-up & other same as on "Seminar II"
Data for files collected at the God City Center for Simiam Documentation, Norwood, MA, Spring 2000
Additional file data captured and organised at the Hydra Head Compound Mission Hill, MA Base Camp, 3.99 / 3.00
Processed and mastered at M-works Incorporated, Cambridge, MA

Released on CD by Tortuga Recordings (Cat. # TR-014)
Re-released on 2x12" vinyl by Trust No One Recordings (Sweden, cat. # TNO016) in May 2002 (with Meditations In B as bonus on C/D) & by Magic Bullet Records (USA, cat. # MB041) on 12" vinyl in July, 24, 2007

The packaging for the European vinyl pressing of "Seminar III" is completely redesigned from the US version. The artwork utilizes the same imagery as the originals but with a forest green / black duotone on the outside of the gatefold and full color on the inside. First pressing of 504 copies on black vinyl (May 2002): 400 copies with regular center labels, 81 copies with OMG II center labels on C/D-sides, 23 copies with plain white center labels on C/D-sides. Second pressing of 300 copies on green marbled vinyl (late 2004). Third pressing of 260 copies on white vinyl.
USA vinyl rereleased in deluxe gatefold sleeve with metallic foil stamping. First press: 100 blue vinyl, 300 gold vinyl, 800 black vinyl. Second press: 200 marbled clear with white streaks vinyl. Third press: 260 white vinyl (March 2007).
Old Man Gloom Discography