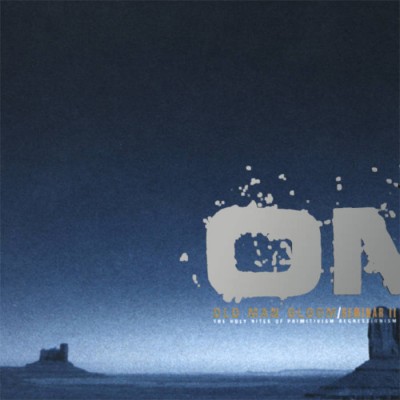 Seminar II: the Holy Rites of Primitivism Regressionism
Reviews : 0
Comments : 0
Total votes : 0
Rating : -
Have : 0
Want : 0
Added by

SludgeLeader
Last edited by

SludgeLeader
Seminar II: the Holy Rites of Primitivism Regressionism Information
| | Title | Length | Rating | Votes |
| --- | --- | --- | --- | --- |
| 1. | Brain Returns to Initial State | 0:53 | - | 0 |
| 2. | Bells Dark Above Our Heads | 4:11 | - | 0 |
| 3. | Branch Breaker | 0:51 | - | 0 |
| 4. | Radio Crackles Spill Down My Face | 1:33 | - | 0 |
| 5. | Hot Salvation | 3:10 | - | 0 |
| 6. | Breath Drops Out in Ice and Glass | 5:57 | - | 0 |
| 7. | Rape Athena | 1:46 | - | 0 |
| 8. | Roar of the Forest Rose to Thunder | 2:24 | - | 0 |
| 9. | Clenched Tight in the Fist of God | 2:16 | - | 0 |
| 10. | ...Only Dogs Hear (Here) | 0:51 | - | 0 |
| 11. | Jaws of the Lion | 2:42 | - | 0 |
| 12. | Smoke Out Loud | 6:26 | - | 0 |
| 13. | Deserts in Your Eyes | 3:10 | - | 0 |
| 14. | Meditation in B Parts V & VI | 5:48 | - | 0 |
| 15. | Cinders of the Simian Psyche | 2:43 | - | 0 |
| 16. | Three Ring Ocean Sideshow | 5:43 | - | 0 |
| 17. | Man Died (Self: Reborn) [Secret Track] | 8:10 | - | 0 |
Aaron Turner

:

Guitars [Research Subject for Six Stringed Drone Hypnosis], Vocals [Vocal Data Entry], Sounds [Pedal Sound Sleep Aid for Chimpanzee Fetus]

Nate Newton

:

Guitars [Six String Variable Pitch Organizer], Backing Vocals [Screamed Data], Other [Chronic Lateness Disease Test Subject]

Caleb Scofield

:

Bass [Low End Transmission Unit], Backing Vocals [Primal Vocal Communications Studies Ph.d], Other [Emotional Energy Transference Specialist]

Santos Montano

:

Drums [Rhythmic Therapy Specialist], Other [Adult Growth Research Test Subject, Head of Adolescent Female Romance Development Task Force]

Luke Scarola

:

Electronics [Knob Twisting Market Researcher], Technician [Electronic Sound Technician], Other [Simian Elbow Disease Recovery Project Chairman]
Guest / session musicians
Steve Brodsky

:

Lyricist [One Song]

Juan Perez

:

Other [Funding Providing]

Jay Randall

:

Electronics
Production staff / artist
Aaron Turner

:

Artwork [Image Development], Additional Engineer [Additional File Data Captured and Organizing]

Kurt Ballou

:

Engineer [Data for Files Collecting]

Jeff Caxide aka Weffrey Caxide

:

Additional Engineer

Luke Scarola

:

Additional Engineer [Additional File Data Captured and Organizing]

Dave Merullo aka Captain Dave Merullo

:

Mixing [Processing], Mastering Engineer

Jason Hellman

:

Artwork [Assembly and Source Data Imagery Providing]
Additional notes
Data for files collected at the God City Center for Simiam Documentation, Norwood, MA, Spring 2000
Additional file data captured and organised at the Hydra Head Compound Mission Hill, MA Base Camp, 03.99 / 03.00
Processed and mastered at M-Works Incorporated, Cambridge, MA

Released on CD by Tortuga Recordings (Cat. # TR-013).
Re-released on 2x12" vinyl by Trust No One Recordings (Sweden, cat. # TNO015) in October 2001 & by Magic Bullet Records (USA, cat. # MB040) in July, 24, 2007.
SWE LP Edition: Side A - 1-8; Side B - 9-14; Side C - 15-17
USA LP Edition: Side A - 1-6; Side B - 7-13; Side C - 14-17

Trust No One Recordings vinyl pressings: first pressing of 500 copies on black vinyl, second pressing of 600 copies: 250 copies on green vinyl, 350 copies on black vinyl. The packaging for the European vinyl pressing of "Seminar II" is completely redesigned from the US version. The artwork utilizes the same imagery as the originals but with a forest green / black duo-tone on the outside of the gatefold and full color on the inside.
Magic Bullet Records vinyl pressing: first pressing of 1315 copies: 15 test presses copies on black vinyl, 500 copies on blue vinyl, 298 copies on gold vinyl, 502 copies on 140 gram black vinyl. Side D features an etching of a gorilla and the OMG logo. Comes in a gatefold cover with silver foil stamping.
Old Man Gloom Discography