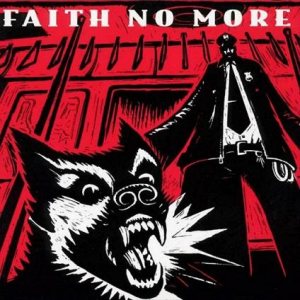 King for a Day, Fool for a Lifetime
Reviews : 0
Comments : 0
Total votes : 0
Rating : -
Have : 0
Want : 0
Added by

SludgeLeader
King for a Day, Fool for a Lifetime Information
| | Title | Length | Rating | Votes |
| --- | --- | --- | --- | --- |
| 1. | Get Out | 2:17 | - | 0 |
| 2. | Ricochet | 4:29 | - | 0 |
| 3. | Evidence | 4:53 | - | 0 |
| 4. | The Gentle Art of Making Enemies | 3:29 | - | 0 |
| 5. | Star A.D. | 3:23 | - | 0 |
| 6. | Cuckoo for Caca | 3:43 | - | 0 |
| 7. | Caralho Voador | 4:02 | - | 0 |
| 8. | Ugly in the Morning | 3:06 | - | 0 |
| 9. | Digging the Grave | 3:05 | - | 0 |
| 10. | Take This Bottle | 4:59 | - | 0 |
| 11. | King for a Day | 6:35 | - | 0 |
| 12. | What a Day | 2:38 | - | 0 |
| 13. | The Last to Know | 4:27 | - | 0 |
| 14. | Just a Man | 5:36 | - | 0 |
Mike Patton

:

Vocals

Trey Spruance

:

Guitars

Billy Gould

:

Bass

Mike "Puffy" Bordin

:

Drums

Roddy Bottum

:

Keyboards
Production staff / artist
Robin Whiteside

:

Design

Melinda Maniscalco

:

Art Direction, Design

Howie Weinberg

:

Mastering

Steve Sisco

:

Engineering

Chris Laidlaw

:

Engineering

Cliff Norrell

:

Engineering

Marko Lavrisha

:

Photography

Andy Wallace

:

Producer, Mixing, Engineering

Eric Drooker

:

Artwork
Additional notes
Recorded at Bearsville Studios, Bearsville, NY.
Mixed at Soundtrack Studios, New York City, NY.
Mastered at Masterdisk, New York City, NY.

Produced by Andy Wallace and FAITH NO MORE.

This was the first album released without Jim Martin on guitars.

The first copies came with a limited edition bonus disc titled B Sides and Alternative Versions:
1. The Morning After (3:42)
2. Das Schutzenfest (2:59)
3. Malpractice (4:01)
4. RV (Live) (3:51)
5. A Small Victory (Youth Remix) (7:21)
6. Absolute Zero (4:07)

Japanese version contains the bonus track 'Absolute Zero' (4:58).
Faith No More Discography