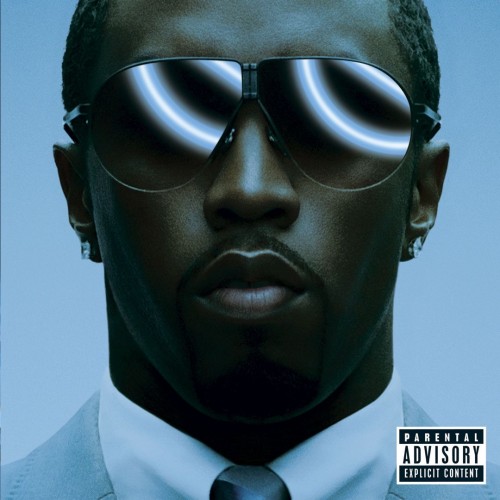 Press Play
Reviews : 0
Comments : 0
Total votes : 0
Rating : -
Have : 0
Want : 0
Added by

PopRock
| | Title | Length | Rating | Votes |
| --- | --- | --- | --- | --- |
| 1. | Testimonial (Intro) | 2:24 | - | 0 |
| 2. | We Gon' Make It (feat. Jack Knight) | 3:33 | - | 0 |
| 3. | I Am (Interlude) | 1:46 | - | 0 |
| 4. | The Future | 3:11 | - | 0 |
| 5. | Hold Up (feat. Angela Hunte) | 3:29 | - | 0 |
| 6. | Come to Me (feat. Nicole Scherzinger) | 4:36 | - | 0 |
| 7. | Tell Me (feat. Christina Aguilera) | 4:06 | - | 0 |
| 8. | Wanna Move (feat. Ciara, Big Boi & Scar) | 5:18 | - | 0 |
| 9. | Diddy Rock (feat. Timbaland, Shawnna & Twista) | 5:12 | - | 0 |
| 10. | Claim My Place (Interlude) (feat. Avant and The Movement Orchestra) | 3:25 | - | 0 |
| 11. | Everything I Love (feat. Nas & Cee-Lo Green) | 4:23 | - | 0 |
| 12. | Special Feeling (feat. Mika Lett) | 4:25 | - | 0 |
| 13. | Crazy Thang (Interlude) (feat. S. Rosete) | 1:15 | - | 0 |
| 14. | After Love (feat. Keri Hilson) | 4:47 | - | 0 |
| 15. | Through the Pain (She Told Me) (feat. Mario Winans) | 5:28 | - | 0 |
| 16. | Thought You Said (feat. Brandy) | 5:49 | - | 0 |
| 17. | Last Night (feat. Keyshia Cole) | 6:26 | - | 0 |
| 18. | Making It Hard (feat. Mary J. Blige) | 4:54 | - | 0 |
| 19. | Partners for Life (feat. Jamie Foxx) | 4:30 | - | 0 |
Production staff / artist
Sean "Diddy" Combs

:

Producer, Executive Producer

The Hitmen

:

Producer

Danja

:

Producer

Rob Lewis

:

Producer

Just Blaze

:

Producer

Timbaland

:

Producer

Kanye West

:

Producer

will.i.am

:

Producer

The Neptunes

:

Producer

Rich Harrison

:

Producer

Havoc

:

Producer

Jai

:

Producer

The Game

:

"We Gon' Make It" Writing

Aasim

:

"We Gon' Make It", "Tell Me", "Partners for Life", "Everything I Love" Writing

Pharoahe Monch

:

"The Future", "Hold Up" Writing

Jody Breeze (from Boyz n da Hood)

:

"Wanna Move", "Through the Pain (she told me)", "After Love" Writing

T.I.

:

"Wanna Move" Writing

Mista Raja

:

"Come to Me" Writing

Ludacris

:

"Diddy Rock" Writing

Royce Da 5'9"

:

"Tell Me" Writing

Ness (formerly of Da Band)

:

"Diddy Rock" Writing

Matthew Winans

:

"Diddy Rock", "Wanna Move", "Last Night", "Through the Pain" Writing

Yummy Bingham

:

"Tell Me" Writing

Cardan

:

"Tell Me" Writing

Static Major

:

"Tell Me" Writing

Black Rob

:

"Partners for Life" Writing

Mike Brown

:

"Last Night", "Diddy Rock" Writing

Nas

:

"Everything I Love" Writing

Ryan Cardona

:

"Last Night" Writing

Michael "Ace" McWhorter

:

"Wanna Move", "Last Night", "Through the Pain" Writing
Additional notes
Best Buy bonus track
20. All Night Long (feat. Fergie) (6:25)
21. Get Off (4:28)

Limited edition
The limited edition version of the album includes a story of photos on how P. Diddy met a woman in a club. The album is located in a pocket on the last page; as well as these exclusive versions that were released from Target and Best Buy, Target having a bonus DVD and Best Buy including a bonus track, called "Get Off".