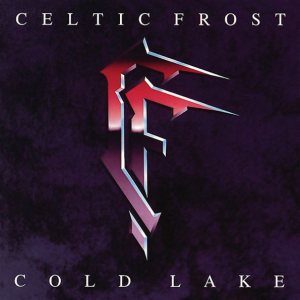 Cold Lake
| | |
| --- | --- |
| Artist | |
| Type | Studio Full-length |
| Released | 1988-09-01 |
| Genres | Glam Metal |
| Labels | Noise Records |
| Length | 38:30 |
Reviews : 0
Comments : 0
Total votes : 0
Rating : -
Have : 0
Want : 0
Added by

Eagles
Last edited by

SludgeLeader
| | Title | Length | Rating | Votes |
| --- | --- | --- | --- | --- |
| 1. | Human (Intro) | 1:07 | - | 0 |
| 2. | Seduce Me Tonight | 3:22 | - | 0 |
| 3. | Petty Obsession | 3:14 | - | 0 |
| 4. | (Once) They Were Eagles | 3:43 | - | 0 |
| 5. | Cherry Orchards | 4:18 | - | 0 |
| 6. | Juices like Wine | 4:16 | - | 0 |
| 7. | Little Velvet | 3:37 | - | 0 |
| 8. | Blood on Kisses | 3:32 | - | 0 |
| 9. | Downtown Hanoi | 4:18 | - | 0 |
| 10. | Dance Sleazy | 3:32 | - | 0 |
| 11. | Roses Without Thorns | 3:31 | - | 0 |
Thomas Gabriel

:

Lead Vocals, Guitars

Curt Victor Bryant

:

Bass, Lead Guitar (tracks 6, 11), Rhythm Guitar (track 11), Guitar Effects, Backing Vocals)

Stephen Priestly

:

Drums, Backing Vocals

Oliver Amberg

:

Lead Guitar, Effects, Backing Vocals
Guest / session musicians
Xavier Russell

:

Backing Vocals

Brian Hewett

:

Additional Vocals

Michelle Villanueva

:

Additional Vocals
Production staff / artist
Karl-U. Walterbach

:

Executive Producer

Thomas Steeler

:

Assistant Engineering

Thomas Gabriel Warrior

:

Producer, Cover Concept

Martin Becker

:

Photography

Tony Platt

:

Producer, Programming, Additional Arrangements

Dexter

:

Assistant Engineering
Additional notes
Recorded at Hansa Studios & Sky Trak Studio, Berlin, Summer 1988.
Mixed at Conny Plank Studio.
Assistant engineers: Thomas Steeler, Dexter
Produced by Celtic Frost & Tony Platt.
Executive Producer: Karl.-U. Walterbach
All jams arranged by Celtic Frost.
Additional arrangements by Tony Platt.
Photography: Martin Becker
Cover Concept: Thomas Gabriel Warrior
Wardrobe and styling artist: Michelle Villaneva
All songs published by Maldoror Musikverlag except "Mexican Radio".

CD bonus tracks:
12. Tease Me (2:49)
13. Mexican Radio (New Version) (3:36)

This album signified a departure from the classic Celtic Frost sound.