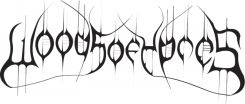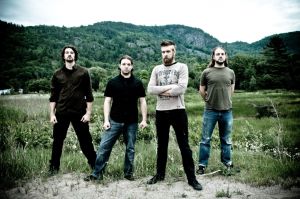 Woods of Ypres
David Gold

:

Drums

(2002-2004)

, Guitars, Lead Vocals

(2004-2011)

Joel Violette

:

Lead Guitars

(2010-2011)

Brendan Hayter

:

Bass

(2011)

Rae Amitay

:

Drums

(2011)
Aaron Palmer

:

Bass

(2002-2003)

Brian McManus

:

Guitars

(2002-2003)

Connor Sharpe

:

Bass

(2003-2004)

Jordan Buryj

:

Guitars

(2003-2004)

Dustin Black

:

Guitars

(2003)

Steve Jones

:

Guitars

(2003-2004)

Jessica Rose

:

Keyboards

(2003-2007)

Robin Cross

:

Vocals

(2003)

Chris Jones

:

Vocals

(2003-2004)

Dan Hulse

:

Bass, Vocals

(2005-2008)

Chris "Mezz" Mezzabotta

:

Drums

(2005-2008)

Shawn Stoneman

:

Guitars

(2007-2008)

Steve Furgiuele

:

Bass

(2008-2009)

Shane Madden

:

Bass

(2008-2011)

Evan Madden

:

Drums

(2008-2011)

Lee Maines

:

Guitars

(2008)

Bryan Belleau

:

Guitars

(2008-2010)

Brian Holmes

:

Keyboards

(2008)
Releases : 8 Total votes : 0 Reviews : 0
Added by

SludgeLeader
Woods of Ypres Discography
Best Woods of Ypres Songs
| | Track title | Album title | Rating | Votes |
| --- | --- | --- | --- | --- |
| 1 | I Was Buried in Mount Pleasant Cemetery | IV: The Green Album (2009) | 90 | 1 |
Additional notes
Founded in 2002 by David Gold and Aaron Palmer. David named the band after a fellow Windsor, Ontario-based band called Fact of Death who had a song called "Woods of Ypres". Aaron moved after the recording of the first album and later the two paired up again for a project called The Northern Ontario Black Metal Preservation Society. David passed away in 2011 in a vehicle accident in Northern Ontario on December 21, 2011.

The Woods of Ypres logo was designed by Neil Laperriere

There is a tribute album called "Heart of Gold: A Tribute to Woods of Ypres" that 19 different artists/bands covered Woods of Ypres songs. Mastered by Dan Swanö.