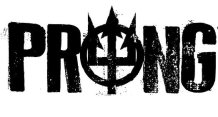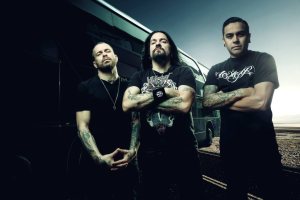 Prong
Tommy Victor

:

Vocals, Guitar

(1986-1997, 2002-)

Jason Christopher

:

Bass

(2012-)

Arturo "Art" Cruz

:

Drums

(2014-)
Mike Kirkland

:

Bass, Vocals

(1986-1990)

Ted Parsons

:

Drums

(1986-1996)

Troy Gregory

:

Bass, Vocals

(1991-1993)

Paul Vincent Raven (R.I.P. 2007)

:

: Bass

(1993-1996)

John Bechdel

:

Keyboards, Programming

(1993-1995)

Charlie Clouser

:

Keyboards, Programming

(1995-1996)

Rob "Blasko" Nicholson

:

Bass

(1996)

Frank Cavanagh

:

Bass

(1997)

John Tempesta

:

Drums

(1997)

Mike Riggs

:

Guitars

(1997)

Ivan De Prume

:

Drums

(2000)

Rich Gonzales

:

Guitars

(2000-2002)

Monte Pittman

:

Bass

(2002-?)

Brian Perry

:

Bass

(2002-2003)

Dan Laudo

:

Drums

(2002-2005)

Mike Longworth

:

Bass

(2003-2006)

Aaron Rossi

:

Drums

(2005-?)

Tony Campos

:

Bass

(2009-2012)

Alexei Rodriguez

:

Drums

(2009-2013)
Releases : 29 Total votes : 0 Reviews : 0
Added by

SludgeLeader
Additional notes
Prong combines New York hardcore and thrash influences with industrial overtones, and also a bit of groove in the Pantera style.

Tommy Victor got his start with Prong while being a soundcheck man at the world famous punk venue CBGB's at New York City. He met some people there who were interested in creating a hardcore/crossover band and thus was born Prong.

Tommy Victor is the only original member left in Prong. When Prong was put on ice in 1997, Tommy went on to collaborate with the likes of Rob Zombie and Danzig. Tommy recently decided to part ways with Danzig to concentrate on Prong, his first priority band; however he is back in Danzig as of 2010.

Troy also auditioned for bass in Metallica following Cliff's death. He was among the few who were considered for the role.

Tommy Victor joined industrial metallers Ministry in 2006 handeling guitar duties.