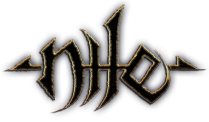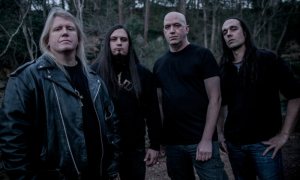 Nile
Karl Sanders

:

Guitars, Bass, Vocals, Keyboards, Bağlama, Saz, Bouzouki

(1993-)

Dallas Toler-Wade

:

Guitars, Bass, Vocals

(1997-)

George Kollias

:

Drums, Percussion

(2004-)

Brad Parris

:

Bass, Vocals

(2015-)
Chief Spires

:

Bass, Vocals

(1993-2001)

Pete Hammoura

:

Drums, Percussion, Vocals

(1993-2000)

John Ehlers

:

Guitars

(1996-1997)

Tony Laureano

:

Drums, Percussion

(2000-2004)

Jon Vesano

:

Bass, Vocals

(2001-2005)

Chris Lollis

:

Bass, Vocals

(2007-2012)

Todd Ellis

:

Bass, Vocals

(2012-2015)
Releases : 13 Total votes : 2 Reviews : 2
Added by

Eagles
Last edited by

SludgeLeader
Additional notes
Despite the odd misconception that Nile's members are of Egyptian descent, none are; they do, however, have an interest in Egyptian mythology, especially Karl Sanders.

In the late 1980s, prior to forming Nile, Karl Sanders played with the thrash metal band Morriah, sharing the stage with Morbid Angel among other prominent metal bands. In fact, Nile's first demo was markedly redolent of that thrash identity, which outweighed any of the death metal elements that would later define the band's sound.

The band categorize their music as "Ithyphallic Metal" in reference to its epic Egyptian themes.