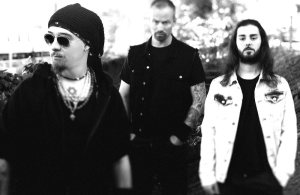 Aborym
Malfeitor Fabban

:

Bass, Keyboards, Vocals

(1992-)

Giulio Moschini

:

Guitars

(2014-)

Hell:I0:Kabbalus

:

Guitars, Keyboards, Backing Vocals

(2008-)
Profunda

:

Unknown

D. Belvedere

:

Drums

(1993)

Alex Noia

:

Guitars

(1993)

Set Teitan

:

Guitars

(1997-2005)

Yorga S.M.

:

Vocals

(1997-1999)

Nysrok Infernalien Sathanas

:

Guitars, Keyboards

(1998-2007)

Attila Csihar

:

Vocals

(2000-2005)

Prime Evil

:

Vocals

(2005-2009)

Faust

:

Drums

(2006-2014)
Releases : 11 Total votes : 0 Reviews : 0
Added by

SludgeLeader
Additional notes
Contrary to what some believe, the number '666' is not part of the band's official name, regardless of the fact that it has been part of their official logo since their 2003 full-length.

At their beginning, Aborym welcomed Attila solely as a guest vocalist for their debut album. Then, on "Fire Walk With Us" and "With No Human Intervention", he took the reigns and covered all vocal duties. But as of March 2005, Attila left Aborym to rejoin Mayhem.

Aborym originally used a drum machine for most of their albums, with Bard 'Faust' Eithun once or twice making a guest appearance at live gigs with the band.

Aborym participated in a 2003 Tribute album to Burzum, "Visions", contributing a cover of "Det Som En Gang Var," which was also found on "Fire Walk With Us!"