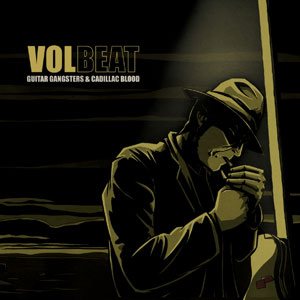 Guitar Gangsters & Cadillac Blood
Artist
Type
Studio Full-length
Released

2008-09-01

Genres

Heavy Metal

,

Hard Rock

Labels
Mascot Records
Length
48:24
Reviews : 0
Comments : 0
Total votes : 0
Rating : -
Have : 0
Want : 0
Added by

SludgeLeader
Guitar Gangsters & Cadillac Blood Information
| | Title | Length | Rating | Votes |
| --- | --- | --- | --- | --- |
| 1. | Intro (End of the Road) | 1:05 | - | 0 |
| 2. | Guitar Gangsters & Cadillac Blood | 3:08 | - | 0 |
| 3. | Back to Prom | 1:51 | - | 0 |
| 4. | Mary Ann's Place | 3:41 | - | 0 |
| 5. | Hallelujah Goat | 3:30 | - | 0 |
| 6. | Maybellenne i Hofteholder | 3:20 | - | 0 |
| 7. | We | 3:46 | - | 0 |
| 8. | Still Counting | 4:21 | - | 0 |
| 9. | Light a Way | 4:42 | - | 0 |
| 10. | Wild Rover of Hell | 3:42 | - | 0 |
| 11. | I'm So Lonesome I Could Cry (Hank Williams cover) | 3:21 | - | 0 |
| 12. | A Broken Man and the Dawn | 4:45 | - | 0 |
| 13. | Find That Soul | 3:43 | - | 0 |
| 14. | Making Believe (Jimmy Work cover) | 3:29 | - | 0 |
Michael Poulsen

:

Vocals, Guitar

Thomas Bredahl

:

Guitars

Anders Kjølholm

:

Bass

Jon Larsen

:

Drums
Guest / session musicians
Kristian Pedersen

:

Guitars (acoustic)

Anders Pedersen

:

Lap Steel and Slide Guitars

Morten Lambertsen

:

String Arrangement

Jacob Hansen

:

Vocals (backing), Guitars, Percussion

Pernille Rosendahl

:

Vocals (female)
Production staff / artist
Jacob Hansen

:

Engineering, Mixing, Mastering
Additional notes
Seven of the songs share a common lyrical theme, which will be continued on future records, and the artwork is also based on this storyline.

Recorded at Hansen Studios, Denmark

Lap steel + slide guitars on intro and tracks 1, 5, 10: Anders Pedersen
Backing vocals on tracks 3, 6, 7, 8, 9, 13, 14: Jacob Hansen
Guitar in the beginning of track 6: Jacob Hansen
Acoustic guitar on tracks 4, 6, 7, 12: Kristian Pedersen
Female voice on track 4: Pernille Rosendahl
String Arrangement on track 9: Morten Lambertsen
Percussion: Jacob Hansen

Bonus tracks on Danish limited edition:
15. Rebel Monster (Live) (3:45)
16. Soulweeper #2 (Live) (4:30)

'Making Believe' previously was played (except Jimmy Work, who is original composer of this song) also by Kitty Wells and Social Distortion.