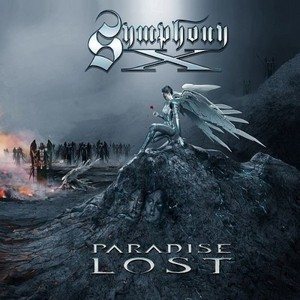 Paradise Lost
Reviews : 0
Comments : 0
Total votes : 0
Rating : -
Added by

Eagles
Paradise Lost Information
| | Title | Length | Rating | Votes |
| --- | --- | --- | --- | --- |
| 1. | Oculus Ex Inferni | 2:34 | - | 0 |
| 2. | Set the World on Fire (The Lie of Lies) | 5:55 | - | 0 |
| 3. | Domination | 6:29 | - | 0 |
| 4. | The Serpent's Kiss | 5:03 | - | 0 |
| 5. | Paradise Lost | 6:32 | - | 0 |
| 6. | Eve of Seduction | 5:04 | - | 0 |
| 7. | The Walls of Babylon | 8:16 | - | 0 |
| 8. | Seven | 7:01 | - | 0 |
| 9. | The Sacrifice | 4:49 | - | 0 |
| 10. | Revelation (Divus Pennae Ex Tragoedia) | 9:17 | - | 0 |
Russell Allen

:

Vocals

Michael Romeo

:

Guitar

Mike Lepond

:

Bass

Michael Pinnela

:

Keyboards

Jason Rullo

:

Drums
Additional notes
Bonus DVD contains video clips of songs shot at various venues across the
globe. These clips are amateur footage with varying quality.

Tracklist:
1. King Of Terrors (Paris)
2. Out Of The Ashes (Paris)
3. Dressed To Kill (Tokyo)
4. In The Dragon's Den (Tokyo)
5. Inferno (Milan)
6. Evolution (Madrid)
7. The Odyssey - Part II (Hollywood)
8. The Odyssey - Part V & VI (Hollywodd)
9. Smoke And Mirrors (Hollywood)
10. Of Sins And Shadows (Gigantour USA)

Two bonus tracks for the Japanese release:
Sacrifice Prelude (Demo)
Opening Alternate Intro (Demo)

This album is not conceptual, but it is focused on religious themes.